Pilates, also called Pilates method, is an intelligent, holistic and whole body training, which Joseph Hubertus Pilates developed at the beginning of the 20th century. He developed a system of exercises which were intended to strengthen the human mind and body. He believed that mental and physical health were interrelated. He accompanied his method with a variety of equipment, for which he used the term "apparatus". Each apparatus was designed to help accelerate the process of stretching, strengthening, body alignment and increased core strength started by the mat work.
What is special about this fitness method?
It takes into account personal prerequisites and physical potential. That is why it is perfect for everyone who is looking for a sport that promises sustainable success.
Contrary to the widespread view that yoga is a method of soft relaxation gymnastics, Iyengar Yoga is an intensive training that involves the body as well as the mind. It is based on the extensive practice of Asanas (yoga postures) and of Pranayama (yogic breathing).
What does Pilates do?
If you do it, you will quickly feel many positive effects:
Rapid improvement in posture and mobility
Reduction of stress
Improvement of coordination and fine motor skills
Performance increase of body and mind
Fast and sustainable muscle building
Better blood circulation of muscles and joints
Increase of physical perceptiveness
What are the six principles of Pilates?
Concentration: Pilates demands intense focus, the way that exercises are done is more important than the exercises themselves
Control: "Contrology" was Joseph Pilates' preferred name for his method, and it was based on the idea of muscle control. All exercises are done with control, the muscles working to lift against gravity and the resistance of the springs and thereby control the movement of the body and the apparatus.
Center: The Core / Powerhouse allows a coordinated movement of trunk, arms and legs with low energy effort. With the power that comes from the Core / Powerhouse, you also improve your body language and charisma.
Flow: the exercises should flow into each other.
Precision: Precision is essential to correct Pilates. The focus is on doing one precise and perfect movement, rather than many halfhearted ones.
Breathing: The concentrated breathing calms the mind and stimulates your concentration.
Pilates retreat in Morocco
Pilates retreat in Morocco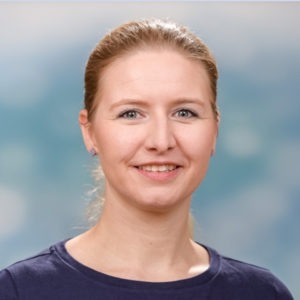 Le Pilates, également connu sous le nom de méthode Pilates, est un entraînement complet, intelligent et global, développé par Joseph Hubertus Pilates au début du XXe siècle, dont la particularité est de prendre en compte les exigences personnelles et le potentiel physique. C'est la raison pour laquelle il est parfait pour ceux qui recherchent un sport qui promet un succès durable. Après seulement quelques heures, vous pouvez sentir les premiers résultats de la formation. La posture est plus droite et le centre du corps renforcé.L'Académie de Pilates est installée de manière permanente en Autriche depuis 1998 et est considérée comme le principal studio à Vienne. Avec son équipe, Barbara Mayr offre à tous les passionnés de Pilates un large éventail de possibilités de connaître et d'essayer le Pilates en groupe et en entraînement individuel. Depuis novembre 2017, Angelika Fröhlich fait également partie de l'équipe et depuis l'été 2018, elle étudie le Pilates avec Barbara approfondir. En tant que formatrice en studio qui sera bientôt formée, elle possède les connaissances que le Pilates peut transmettre aux débutants et aux étudiants avancés. Au cours de cette semaine, elle guidera tous les participants et leur fera découvrir la méthode Pilates.Lorsque Angelika n'enseigne pas ses clients à l'Académie de Pilates, elle passe son temps libre avec son fils dans son propre jardin, à cheval, en natation ou travaille comme analyste de logiciels dans un atelier de logiciels. entreprises. Que son nom de famille soit non seulement gai, mais qu'elle vit aussi cette attitude de vie, on le reconnaît immédiatement lorsqu'on visite une de ses leçons. Toujours de bonne humeur et serviable, elle vous guide à travers les sessions de formation et crée une atmosphère détendue pour tous les participants.
Registration and cancellation policy
Registration and cancellation policy
Registration is confirmed after payment of deposit. In case of cancelation by the participant, the down payment will not be reimbursed. For any cancellation by the participant, the following conditions apply:
Less than 30 days before the workshop: 70% of the registration fees are due
Less than 7 days before the workshop: 100% of the registration fees are due
In this respect, participants are strongly encouraged to contract their own travel cancellation insurance.
Bab Zouina cannot be held responsible of any damage or accident incurred by participants. Each participant will be in charge of all his insurance (travel, accident, liability, etc.) for the whole duration of the stay and for all activities.