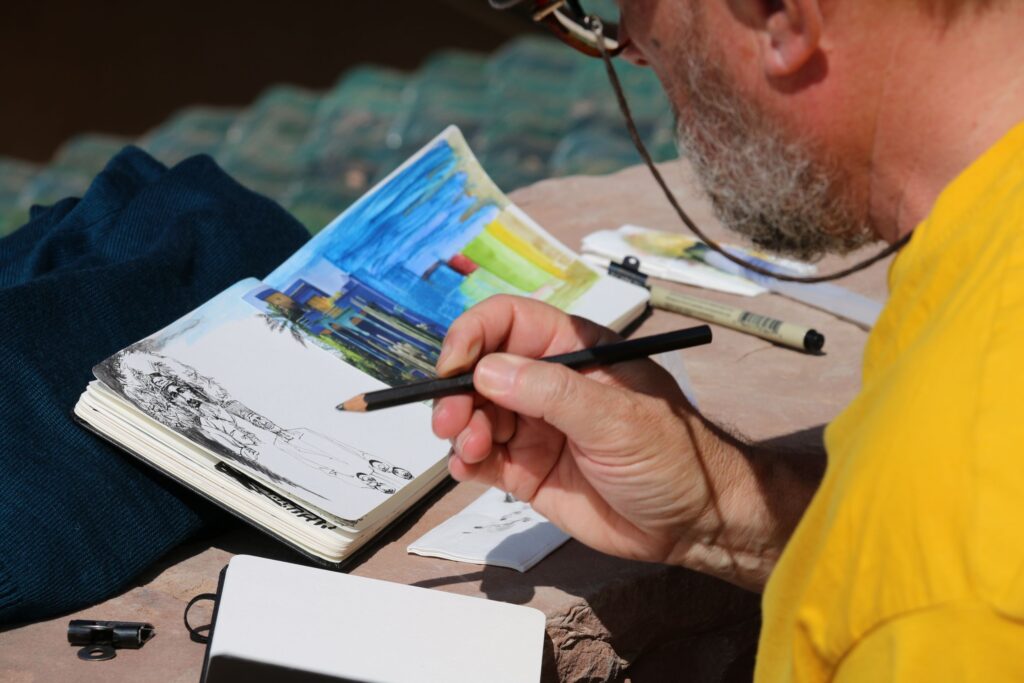 The animation is centered on the image (with Michel), on the text (with Emmanuelle) but especially on the fusion of the two media in layouts presented by the two animators. Different writing and illustration exercises are proposed each day. The workshop is adapted to participants of all levels, whether they have already kept travel journals or not.
Experienced notebookers are asked to bring some examples of their notebooks in order to enrich the course. Materials for the workshop are provided on site. Nevertheless, we suggest to each participant to come with his usual material: pencils, watercolor, ink, gouache etc… and, above all, to acquire a notebook before the departure.
The evenings will all be free, to allow time for individual writing, reading, discussion or exchange.
More specifically, the workshop will address:
– History and theory of the travel journal
– Collage and layout exercises
– Writing exercises and ideas
– Practice and tips for sketching
– Photo practice and tips
– Storytelling exercises, in words and images
– Sharing practices and ideas
Travel sketchbook retreat
Michel Krafft & Emmanuelle Ryser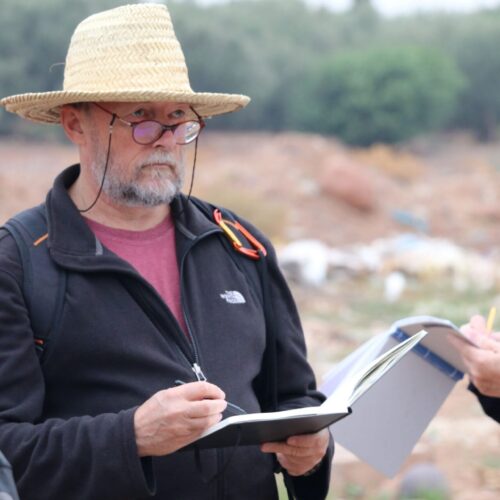 Michel is a photographer and handles sketching like others are fluent in a foreign language. Image director at the Museum of Zoology, he is equally at ease with photography, Indian ink, colored pencils or charcoal. From his travels far away (India) or close by (Italy, Glarus), he brings back sketchbooks. Self-taught, he has a great curiosity for techniques and technologies.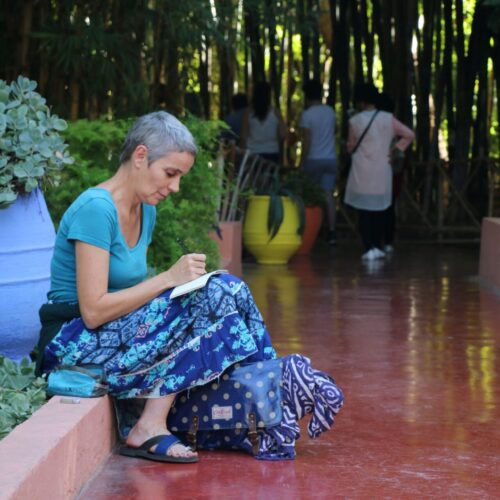 Emmanuelle is a journalist and lover of words. She collects notebooks: diary since childhood, thematic notebook on theater or family album, personal guide of Paris and travel notebooks. The slightest trip abroad gives rise to a few pages written, colored and animated with collages.
After 10 years in museum communication, she became "independent of writing". Her activity is divided between collections of life stories, journalism and animation of writing workshops.