Yoga is a science devoted to the health of the body and to the peace, strength and clarity of the mind. Good digestion, deep sleep, vitality and enthusiasm, the correct functioning of internal organs, flexibility and muscles toned, a feeling of joy and ease are some of the benefits acquired by the regular practice of yoga.
B.K.S. Iyengar is today one of the most famous yoga masters in India and around the world. Born in 1918 in the South of India, he devoted his life since his teens to the study and teaching of yoga. He lived in Pune where he founded the famous Ramamani Iyengar Memorial Yoga Institute (RMYI). His books have been translated into many languages and have become classical reference works. His scientific approach contributed significantly to the "demystification" of yoga.
Contrary to the widespread view that yoga is a method of soft relaxation gymnastics, Iyengar Yoga is an intensive training that involves the body as well as the mind. It is based on the extensive practice of Asanas (yoga postures) and of Pranayama (yogic breathing).
Asanas develop strength, flexibility and body awareness. They especially relieve back pain, help the proper functioning of all organs, improve digestion and blood circulation. The postures also provide great relaxation.
They help to get rid of stress and fatigue, thus creating the conditions for excellent relaxation. 
Difficult situations can be better addressed. They help inner calm and serenity to take root in one's soul. Pranayama is the art of extending and controlling the breath. It increases vitality, brings balance to the mind and improves concentration.
According to the philosophy of yoga, the human being consists of the body, soul and spirit. The always serene spirit is the eternal part that resides in every man. The Asanas and Pranayama are the two fundamental pillars of yoga, to bring the body and the soul into contact with the light of the spirit and find inner peace.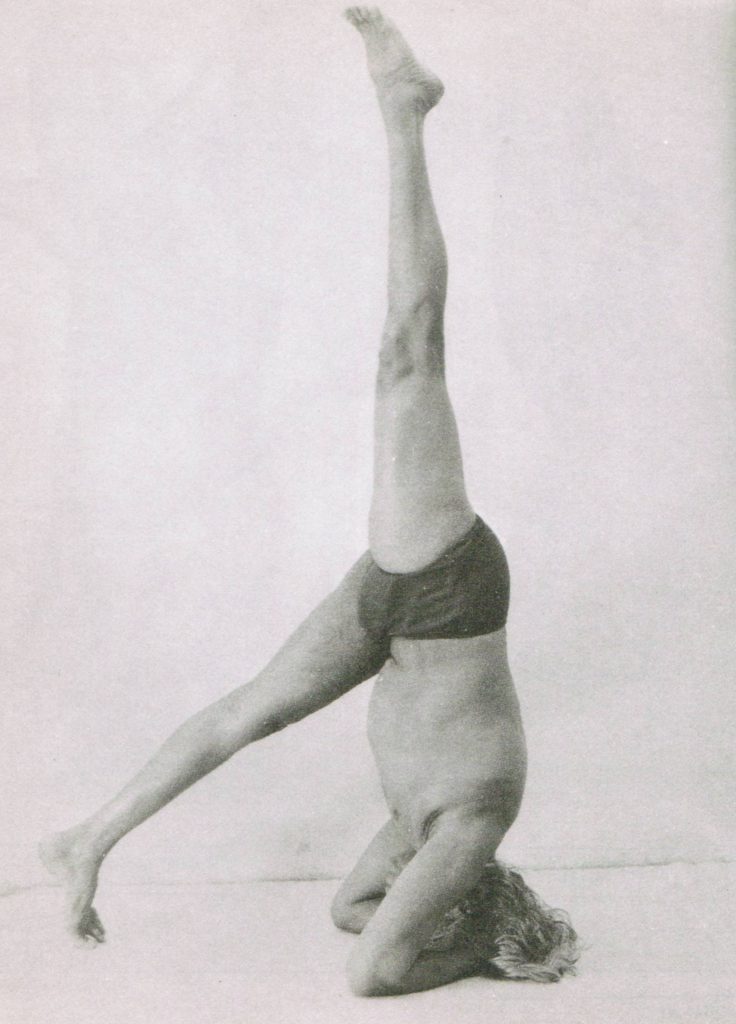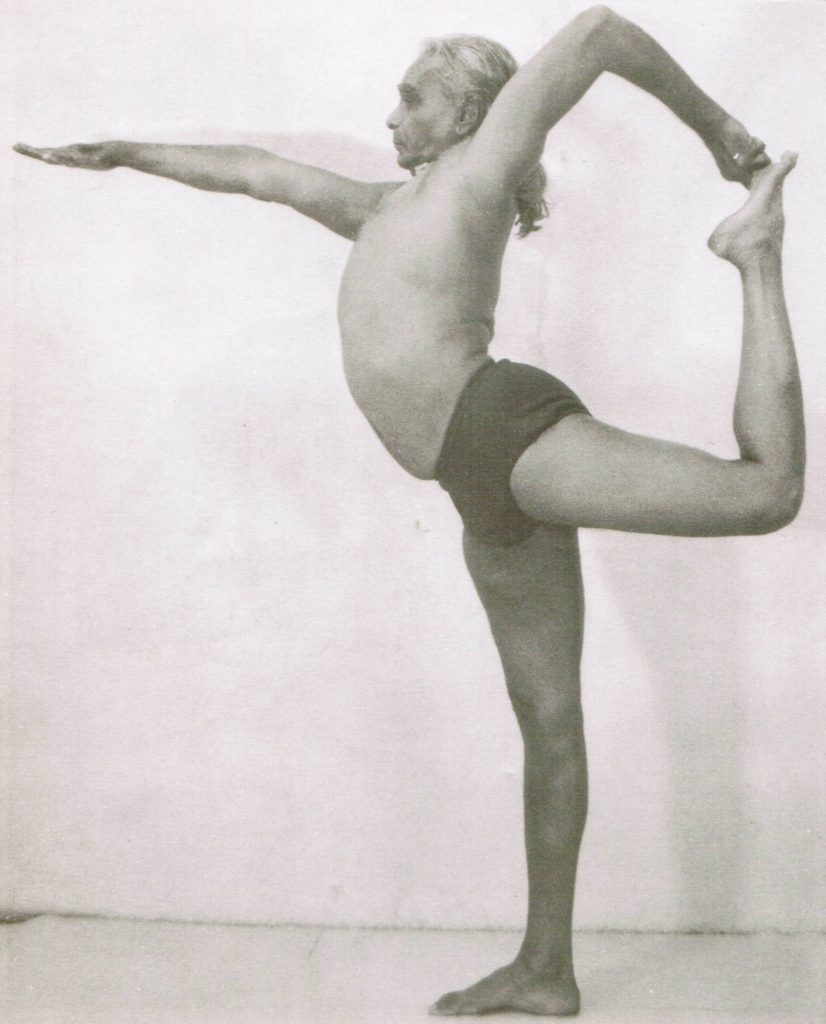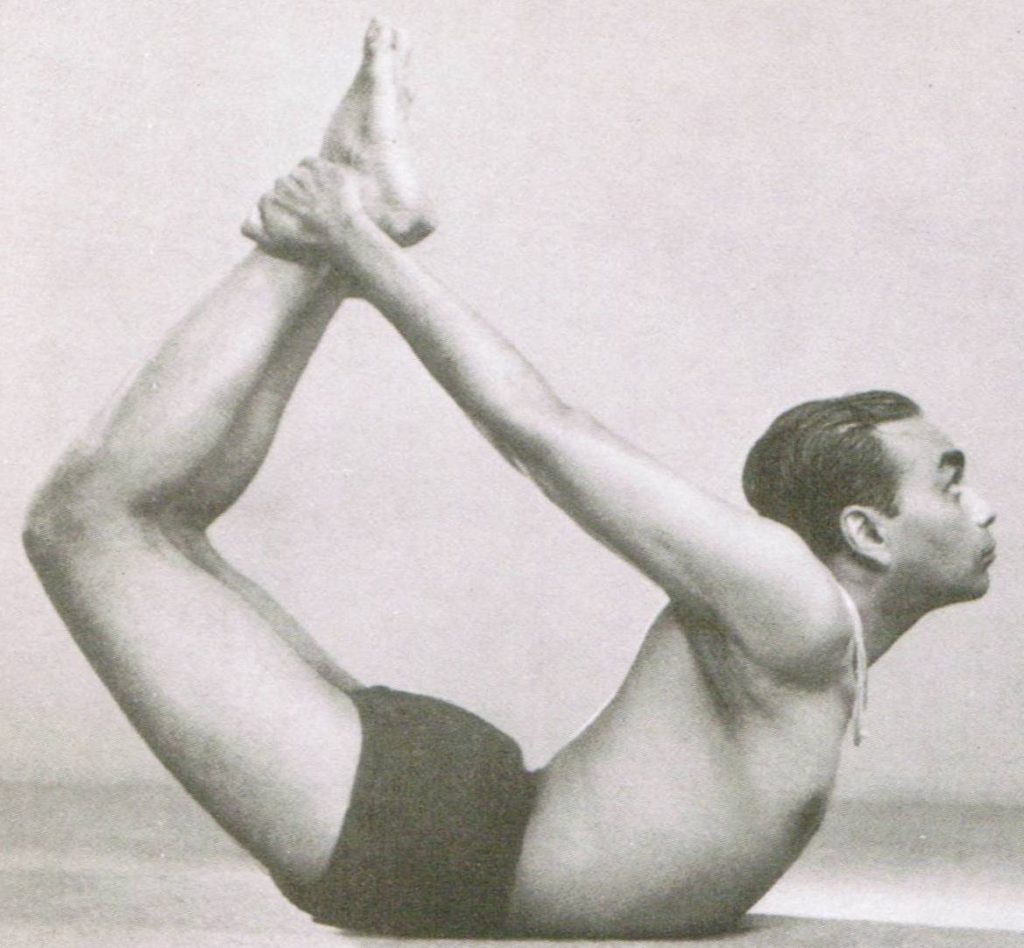 Retreat yoga & meditation
Orga retreat with Imane Chefchaouni & Amine Maarouf
Yoga Teacher Training
with Daniela Holzer
Yoga TT with Daniela Holzer
Vegan yoga retreat with Hanane
                     Retreat yoga & meditation
Yoga retreat with Saloua Hachami
Yoga retreat with Nicoletta
Yoga retreat with Nicoletta
Yoga Retreat with
Niki Silk
                        Yoga Retreat with Niki Silk
Yoga & Hadra Sufi Danse retreat with Ahlam Tsouli
Yoga retreat
with Ahlam Tsouli
Yoga retreat
with Conor Byrnes
Yoga retreat
with Conor Byrnes
Iyengar Yoga retreat
with Gaetane Valazza
Iyengar Yoga retreat
with Gaetane Valazza
Iyengar Yoga retreat
with Karl Strahlke

Yoga retreat
with Karl Strahlke
Yoga retreat with
Siri Tuseth
                Yoga retreat with Siri Tuseth
Yoga Teacher Training
with Jade Whitham
15 October - 12 November 2022
            Yoga TT with Jade Whitham
Yoga retreat with Kate Beck & Siri Tuseth
Yoga retreat with Kate Beck & Siri Tuseth
Yoga retreat with Kate Beck & Siri Tuseth
Yoga retreat with Kate Beck & Siri Tuseth
Yoga retreat with Kate Beck & Siri Tuseth
Yoga retreat with Kate Beck & Siri Tuseth
Yoga retreat with Kate Beck & Siri Tuseth
Yoga retreat with Kate Beck & Siri Tuseth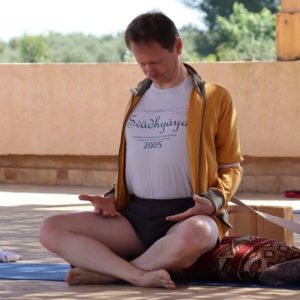 After a few years of practicing self-taught yoga, it was in 1994, during a stay in Chicago that lasted three years, that he began taking classes that quickly became daily. This intensive practice led him to undertake training in Chicago and then in Santa Barbara. Back in Europe he started a Iyengar yoga training with Corine and Faeq Biria in Paris that he finished in 2000. Since then, Claude teaches this method in Lausanne.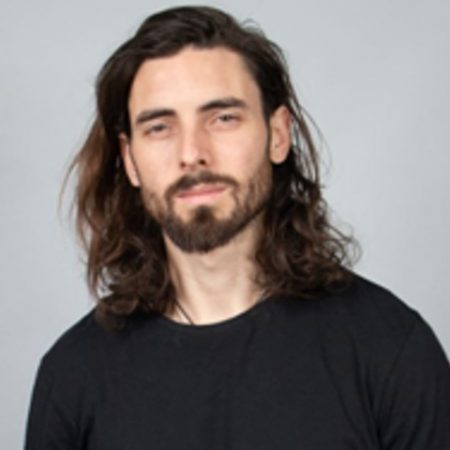 Conor was raised in the United States and served in Senegal for 21 months as a member of the United States Peace Corps. Conor's love for yoga began at the age of 18 and since it has been the great joy and guide. His teachers have instilled in him a deep belief in the transformative power of asana and meditation, as well as the expansion of compassion and insight through embodied experience.
Conor is currently a Master's student in neuroscience at Humboldt Universität, Berlin. He aims to initiate a contemporary dialogue by integrating it into the light of ancient spiritual teachings. Conor has had the good fortune to study with Jivamukti teachers namely Sharon Gannon, David Life, Yogeswari, Anja Kühnel. He has finished with the 800-hour Jivamukti Yoga Apprenticeship Program with his mentor, Anja-ji and instructed the 75-hour Jivamukti Spiritual Warrior teacher training at Jivamukti Paris, as the assistant of Ian Szydlowski-Alvarez.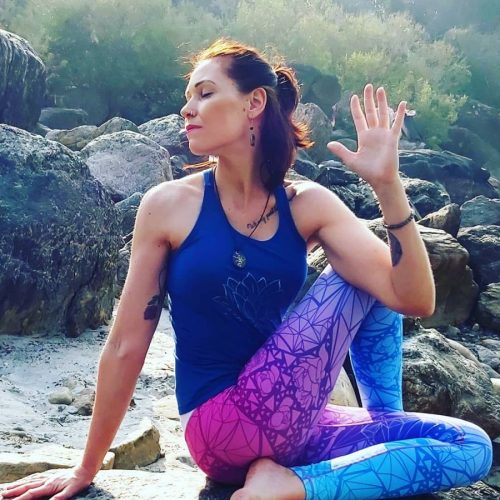 My path that led me to yoga came through detours and years ago I would not have been able to imagine this myself. Unfortunately, my little dream of becoming a figure skater or ballerina never came true. My parents had often enrolled me in ballet schools and for figure skating courses. Unfortunately I was too shy and afraid to do the courses alone and so the plan never worked out for me.
I kept dreaming, admiring the beautiful women on TV and being very excited about their movements. Later I found it difficult to get excited about sport in schools or privately. The fight among each other, who is stronger, better or weaker, made me turn my back on the sport and so at times I had no physical or mental balance.
After an illness, I started to take care of myself again and this probably came to shake me awake. I started to listen more to myself, to my body, and continued to educate myself. This ultimately led me to yoga.
The calm, the inner peace from the first lesson were the reason to continue and I began to complete various training courses. Health and fitness trainer, singing bowl massage, Thai Yoga NUAD, Hot and Cold Stone, all of this then led me to India.
In Goa I did my basic training as a yoga teacher, which not only changed me professionally but also personally. The attitude was completely different, the personal strengths and above all the happiness became more intense.
So I turned my biggest hobby into a job and worked very determined to make my dream come true. The challenge of writing about myself makes me aware of what closed soul I am. Many people perceive me as unreachable, unapproachable and this is probably because I find it difficult to reveal myself. My wonderful work in which I can open up helps me to be myself.
My inner urge to educate myself further, to know more, to experience more, led me back to India. Where I was able to enjoy a second yoga teacher training. This time I went to the origin of yoga, Rishikesh.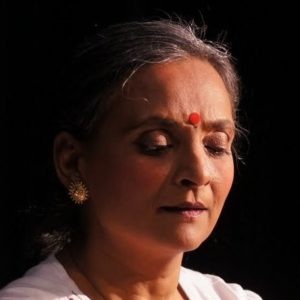 Disciple and yoga teacher at the ashram of BKS Iyengar, naturopath and dancer, Gauri lives, teaches and practices in Pune, India. Gauri comes from a Gandhian family renowned in the practice of Ayurvedic yoga. She has extensive experience in therapeutic yoga and uses it to treat specific physical conditions. As a naturopath, she also practices Thai massage she learned in Bangkok, combining the therapeutic virtues of Indian and Thai methods. As a dancer, Gauri has been practicing Mohini Attam since childhood, one of the eight forms of Indian classical dance from Kerala. In Indian mythology, this enchanting dance is performed by Lord Vishnu to save the God Shiva from the demon Bhasmasura.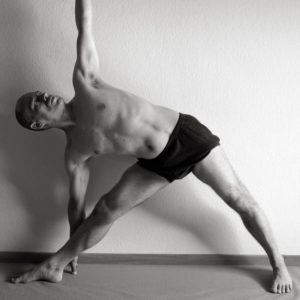 His first contact with yoga (Sivananda) was in 1987. From the year 2001, he started taking classes and several yoga courses, and in 2003 he found Iyengar yoga. Since Karl practices this method, which he graduated, and has also acquired all certificates FSEA (Swiss Federation for Continuing Education) to obtain the Federal Diploma of Adult Trainer. He teaches Iyengar yoga in Lausanne and regularly gives yoga workshops.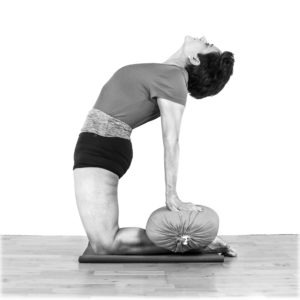 At the age of ten, Kate Beck attended her first yoga class. After her training as a primary school teacher, she continued her studies at the University of Berne, choosing as a main subject the comparative study of religions, with a particular interest in yoga and Hinduism. She became a yoga teacher in 1996. Since then, she has been pursuing her training in this field and deepened her knowledge of philosophy during several long stays at the Iyengar Yoga Institute in Pune, India. Kate is responsible for the training programs of Patañjali Yoga Switzerland; She trains international teachers and runs courses all over Europe. She is known for her skill and yoga know-how during pregnancy and for her knowledge of Patañjali Yoga Sutras.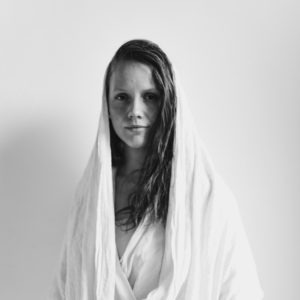 Lauren Grusenmeyer, Akal Sanpreet Kaur, is a passionate Kundalini Yoga teacher trained by Guru Jagat, Gurujas and Harijiwan at Ra Ma Institute for Applied Yogic Science and Technology. After years of practicing yoga, dance and the healing arts Lauren discovered Kundalini Yoga, an experience which gave her life an intense fulfillment. This ancient technology gave her a set of simple tools to experience great clarity and strength in the middle of the storm. The wealth of lessons she received inspired her to dive deep into this path and share these teachings. She teaches weekly classes and organises workshops and retreats.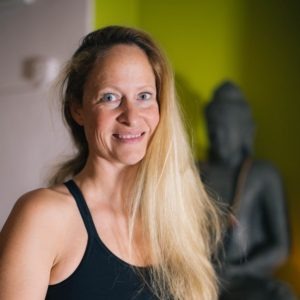 Laurence Clerc Carlier, certified Swiss teacher and recognized RYT-500h by Yoga Alliance. Trained in the traditions of BKS lyengar (Jean Lechim), then alongside renowned international Vinyassa teachers such as Joan Hymen (500H), Annie Carpenter, Jessica Magnin, Noelle Connolly (3001-1), Chad Hamrin (300H) or any recently Simon Park for a new 300H "Liquid Flow Yoga". Passionate about the body in movement, Laurence is particularly interested in anatomy and yogatherapy. A practitioner of hypnosis, she also practices with a clientele in private practice.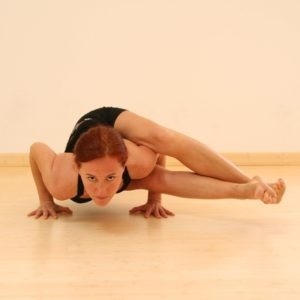 Her encounter with Iyengar yoga dates back to her university period in 1986. She followed Christian Pisano's teaching in its 'pure and strict' form. After many internships and training in France, Italy and India (Ramamani Iyengar Memorial Yoga Institute, RIMYI), she then followed and assisted Christian Pisano in his courses in England, the United States, France and Italy. Since 2006, she has founded her own training center near Bergamo in Italy where she regularly teaches and frequently hosts world-renowned teachers.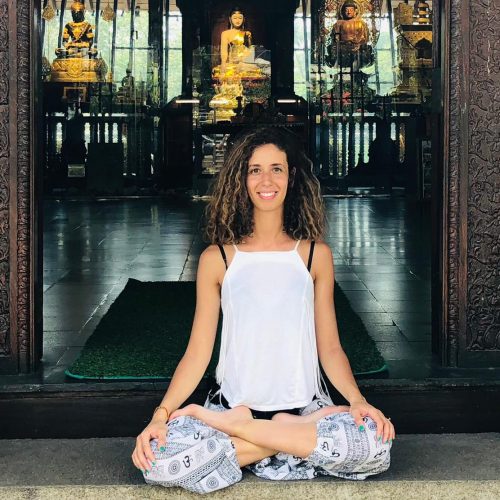 I am a physical therapist and yoga teacher for over ten years, certified Yoga Alliance, therapist and lifestyle consultant according to Ayurveda. Founder of kinesun (physiotherapy and wellness company at home and in companies), Founder of Yoga & Therapy Studio in Casablanca.
I accompany many students on a daily basis, through my individual classes, group classes, workshops and retreats. I attach great importance to the preservation of the body's integrity and the prevention of injuries. My knowledge of anatomy allows me to adjust each posture to the specificities of each person's body, to his or her current possibilities but also to his or her objectives.
My practice has as its main intentions benevolence, gratitude, compassion and self-love, combining rigor and elegance with gaiety and letting go. Perpetually inviting students to connect their bodies and minds, seeking and respecting their limits. 
I am convinced that yoga is a whole, a development of oneself in all areas of life, a beautiful way to realize oneself.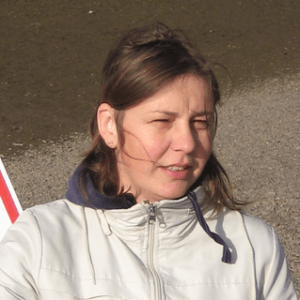 Sigrid studied philosophy, German literature and political science and practiced drama in dance. She has been practicing yoga since 2002 and started teaching it five years later. In 2013, Sigrid fully dedicated herself to teaching yoga and then focused on dynamic Hatha Yoga: it is not so much about contortions or awesome postures, but rather knowing your body and finding a place for yourself, balance and inner peace. Her approach to yoga is sometimes relaxing, sometimes stimulating, but always an adventure in itself. She sees yoga as a wonderful link between the spiritual and the physical that allows everyone to find their balance and contribute to overall harmony.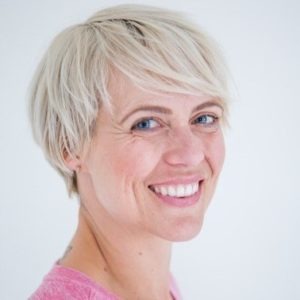 Siri has been practicing yoga for over 15 years and has been teaching for more than a decade. She is a senior teacher at the Satya Yoga Institute and runs yoga schools in Stavanger and Sandnes, Norway. She is a certified Level 3 teacher from Patanjali Yoga Switzerland. Under the direction of Ali Dashti and Kate Beck, she also oversees the 2 years yoga teacher training Patanjali in Stavanger.
Registration and cancellation policy
Registration and cancellation policy
Registration is confirmed after payment of deposit. In case of cancelation by the participant, the down payment will not be reimbursed. For any cancellation by the participant, the following conditions apply:
Less than 30 days before the workshop: 70% of the registration fees are due
Less than 7 days before the workshop: 100% of the registration fees are due
In this respect, participants are strongly encouraged to contract their own travel cancellation insurance.
Bab Zouina cannot be held responsible of any damage or accident incurred by participants. Each participant will be in charge of all his insurance (travel, accident, liability, etc.) for the whole duration of the stay and for all activities.