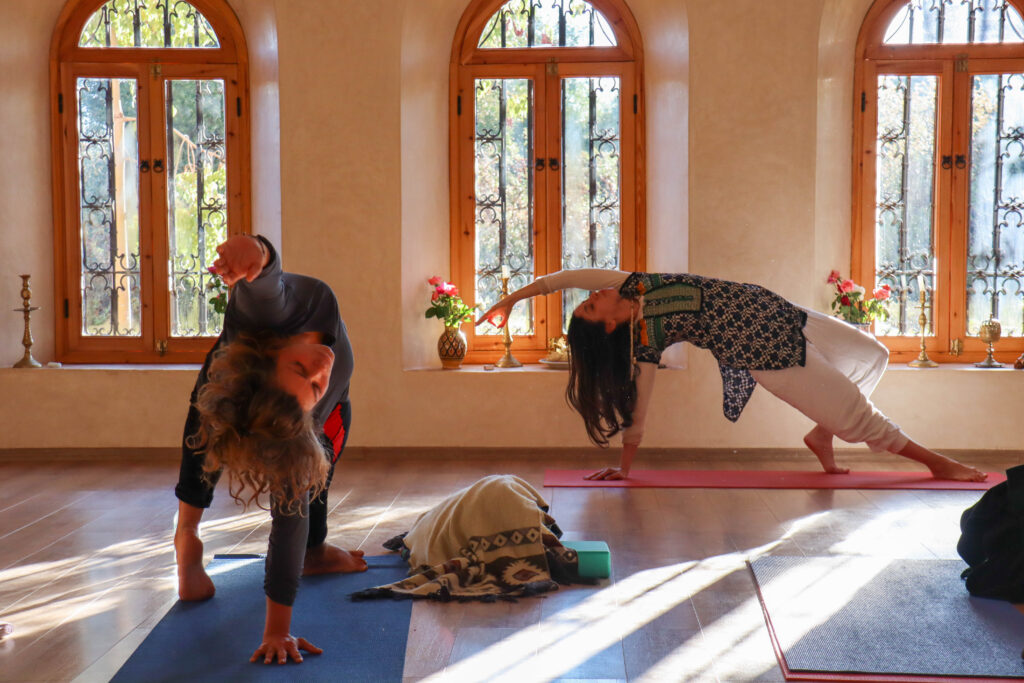 Yoga is at the heart of Bab Zouina. Retreats take place throughout the year, each one designed to deliver an outstanding experience for our guests.
Working with some of the best yoga teachers we deliver high-quality retreats for many types of yoga including Hatha, Iyengar, Yin, Flow, Kundalini, Ashtanga, Sivananda and Jivamukti.
The price includes:
airport transfer
teaching
accommodation
meals.
Find more information in the retreat brochures below. Depending on the retreat, you can book directly with the teacher or with Bab Zouina.

Organising a retreat? – If you would like to host a retreat at Bab Zouina please email or call us
Julie Schermesser & Morgane Pauvret
Dina Ghandour & Lina Nahas
Yoga, Travel & Meditation

30 October – 3 November 2023
25 November – 2 December 2023
25 November – 11 December 2023
29 December – 2 January 2024
25 February — 02 March 2024
29 Sept. – 3 October 2024
28 October – 1 November 2024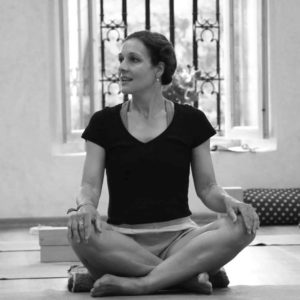 From my many years of classical dance and other styles I have kept the taste for effort, requirement, perseverance and the search for precision. But above all, I discovered a feeling of lightness and freedom in body and mind that was imprinted in me.
The body as an instrument of transformation and liberation.
When I later began to practice Iyengar® Yoga, the positive effects and changes were so striking that this practice quickly became a central part of my life.
I practiced intensely for several years before taking the Iyengar® Certified Teacher Training in Pune, India (RIMYI). This basic training, which lasts a minimum of 3 years, is just the beginning of a continuous learning process.
My teachers are direct students of BKS Iyengar: Faeq and Corine Biria (Paris), Michael Forbes (Munich), Lois Steinberg (USA), Birjoo Mehta, Zubin Zarthoshtimanesh (India) as well as the teachers of RIMYI in Pune.
Today, I am entirely dedicated to practice and teaching and I continue to train with my teachers and the Iyengar family (his children and grandchildren) during regular stays at the institute in Pune. I am currently certified Junior 1.
In my centre in Marrakech (Iyoma, Iyengar® Yoga centre) I welcome students of all ages. The classes are progressive and in line with the teaching of BKS Iyengar.
I am registered with the French Association of Iyengar Yoga® (www.afyi.fr), guarantor of the respect of the ethics, the essence and the integrity of this teaching.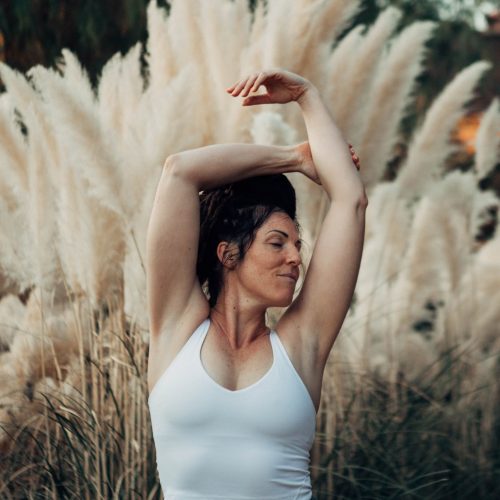 Brittany has lived in or near the mountains her whole life: born in Colorado, Brittany moved to Utah for university and never left. When she's not practicing or teaching yoga, she is often found wandering the mountains with her dog, Rumi.
Brittany has been teaching yoga since 2008 and opened her studio, The Yoga Underground, in Provo, Utah in 2010. She believes yoga is much more an all-encompassing lifestyle than a physical workout. After participating in trainings in Utah, Australia, Cambodia and Bali, Brittany developed the flow style she named Taṇhā Yoga:ca practice that was significantly influenced by the ancient teachings of Samaya Tantra. Taṇhā Yoga places high value on developing intuition; Brittany's teachings combine the poses and fluid transitions of vinyasa flow with the expansiveness, soul-searching, and grace inherent in Samaya Tantra. Taṇhā means "having a thirst for living," and her practices are designed to ignite creative self-expression, leaving you feeling strong, light-hearted, open-minded and optimistic.
Brittany loves traveling, adventuring, and exploring, and has taught classes, workshops, and yoga teacher trainings all over the world – but she's always excited return home to her studio, her pup and the mountains.
The body as an instrument of transformation and liberation.
When I later began to practice Iyengar® Yoga, the positive effects and changes were so striking that this practice quickly became a central part of my life.
I practiced intensely for several years before taking the Iyengar® Certified Teacher Training in Pune, India (RIMYI). This basic training, which lasts a minimum of 3 years, is just the beginning of a continuous learning process.
My teachers are direct students of BKS Iyengar: Faeq and Corine Biria (Paris), Michael Forbes (Munich), Lois Steinberg (USA), Birjoo Mehta, Zubin Zarthoshtimanesh (India) as well as the teachers of RIMYI in Pune.
Today, I am entirely dedicated to practice and teaching and I continue to train with my teachers and the Iyengar family (his children and grandchildren) during regular stays at the institute in Pune. I am currently certified Junior 1.
In my centre in Marrakech (Iyoma, Iyengar® Yoga centre) I welcome students of all ages. The classes are progressive and in line with the teaching of BKS Iyengar.
I am registered with the French Association of Iyengar Yoga® (www.afyi.fr), guarantor of the respect of the ethics, the essence and the integrity of this teaching.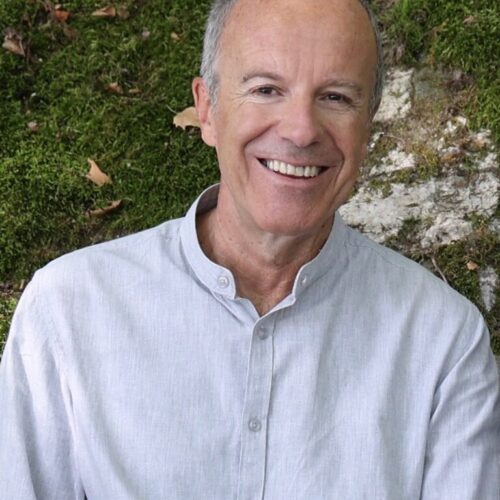 Bruno Amrein first came into contact with meditation and yoga in India in the mid-1990s. This developed into a personal spiritual practice that gave him a lot of serenity and resilience during his many years as a television journalist. With the experience of numerous retreats behind him, Bruno has been leading courses and workshops as a certified MBSR teacher since 2019.
"Mindfulness has the wonderful power to make every moment special. I am always grateful to explore with course participants the inner space where peace and joy of life are at home."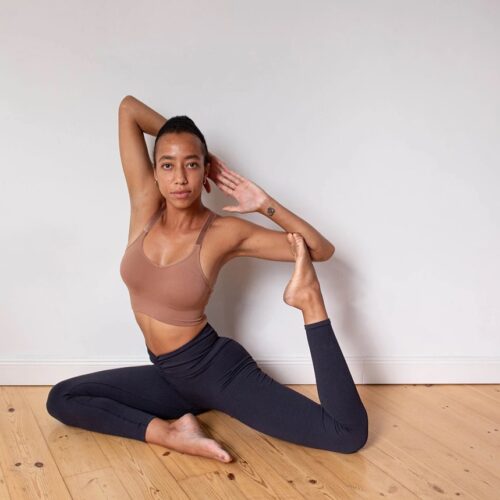 • 800+ Yoga Alliance
• Vollzeit-Yogalehrer
• Dozentin bei Yoga Circle
• Krankenkassen zertifiziert
Since childhood, Chidinma has sought and loved physical expression and movement.
This led her through various dance styles and dance therapy ultimately to yoga.
In 2019, Chidinma completed her first yoga teacher training. In the meantime, she attained knowledge of about 800 hours of training. A particular focus of her training is therapeutic yoga, which means she places special emphasis on the anatomically correct execution of the asanas.
"The alignment-oriented teaching of the asanas is very important to me! So, in addition to a holistic practice from pranayama to meditation, it is a good intention of mine to accompany my students, right from where they are, deeper into the asanas with the right keyactions."
www.chidinmaanais.de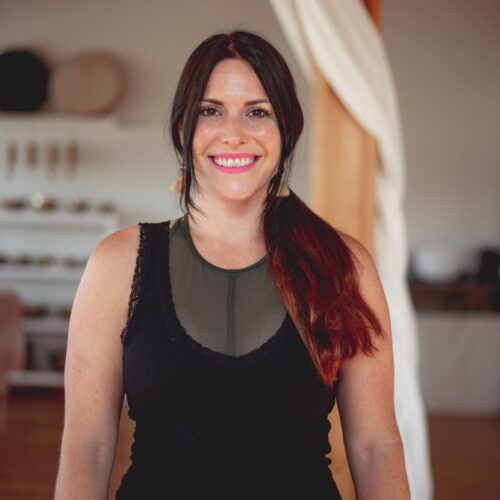 My life path has always brought me closer to 'care'.
As the daughter of a pharmacist, I have always had this notion of caring, healing, and curing in my consciousness. I worked for a long time in a hospital in Switzerland, then in a medical practice. This has always brought me closer to this same desire to take care of others, and to bring a more 'holistic' touch to this approach: I have been practicing yoga for almost 10 years and I am a therapeutic masseuse and Ayurveda therapist.
I have traveled, one of my great passions, to train as close to the source as possible (India & Thailand): I learned Hatha Vinyasa yoga in Thailand, I spent time in an ashram in India, I learned Ayurveda in Goa and Thai massages in Bankok and yin yoga in Switzerland with Nico Luce.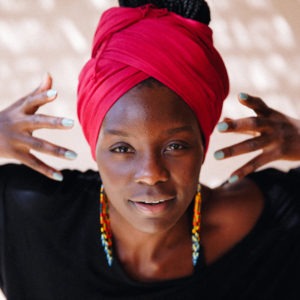 Founder of Yoga Innergy
Spirited glomad with African roots, Chocolako has more than 1,000+ hours of accredited yoga teacher training.
Her path has led her to explore and weave artistic expression through non-linear somatic movement, embodied meditation, and hatha postures.
As a result, her sister circles, yoga classes, dance and womb wellness practices across Africa have helped people express freely and feel their way toward an awakened path.
This Atlanta native's contagious spark invites us all to "keep flowing, not forcing".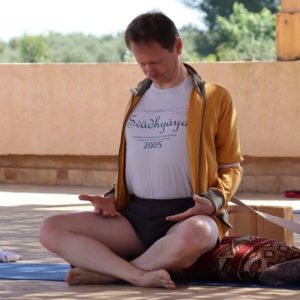 After a few years of practicing self-taught yoga, it was in 1994, during a stay in Chicago that lasted three years, that he began taking classes that quickly became daily. This intensive practice led him to undertake training in Chicago and then in Santa Barbara. Back in Europe he started a Iyengar yoga training with Corine and Faeq Biria in Paris that he finished in 2000. Since then, Claude teaches this method in Lausanne.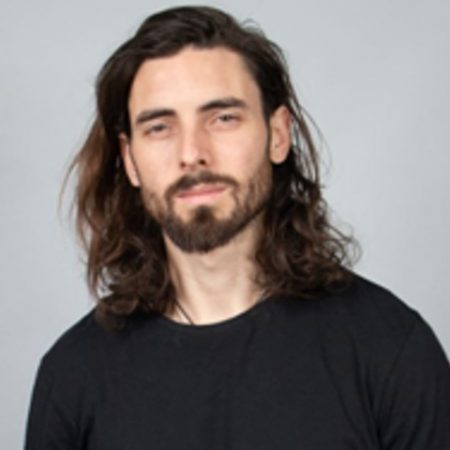 Conor was raised in the United States and served in Senegal for 21 months as a member of the United States Peace Corps. Conor's love for yoga began at the age of 18 and since it has been the great joy and guide. His teachers have instilled in him a deep belief in the transformative power of asana and meditation, as well as the expansion of compassion and insight through embodied experience.
Conor is currently a Master's student in neuroscience at Humboldt Universität, Berlin. He aims to initiate a contemporary dialogue by integrating it into the light of ancient spiritual teachings. Conor has had the good fortune to study with Jivamukti teachers namely Sharon Gannon, David Life, Yogeswari, Anja Kühnel. He has finished with the 800-hour Jivamukti Yoga Apprenticeship Program with his mentor, Anja-ji and instructed the 75-hour Jivamukti Spiritual Warrior teacher training at Jivamukti Paris, as the assistant of Ian Szydlowski-Alvarez.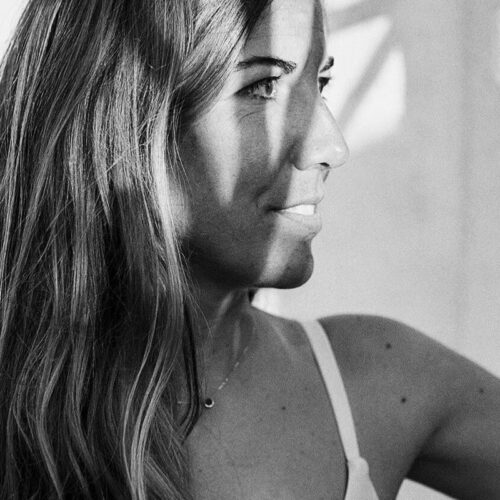 Esther Fernández began her journey in yoga 14 years ago with the Sivananda school in her hometown in the Basque Country. she has practiced yoga with teachers from Paris (Gerard Arnaud) to China…
She has been deeply influenced by the teachings of Simon Park, Richard Freeman & Mary Taylor, Petri Raisanen, Maty Ezraty, Emily Kuser among others. 'Esther's practice is a dance between classical and modern yoga. Her classes are fluid, intuitive, and encourage freedom through self-expression.
Esther, she directs teacher trainings in San Sebastián and Coruña retreats all over the world. You can find her creating recipes for her health food restaurant in Zarautz "Tidore Food" or teaching classes at Tidore Yoga Club & 802 Yoga Studio.
Trained in Yoga Nidra with Philippe Beer Gabel in Paris and in Crystal Sound Healing with The Sound Healers Academy in Los Angeles, Esther loves to introduce immersive practices for the body and mind, to make you vibrate from head to toe.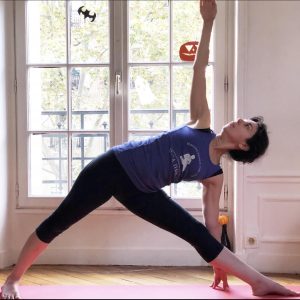 Eve has been practicing yoga since 2000. In 2001, she left for six months to discover the great schools of yoga in India (Sivananda, Ashtanga…). The discovery of the Iyengar method, precise and rigorous, was a "revelation" for her. On her return to Paris, she continued to study Iyengar yoga with Faeq and Corine Biria, close disciples of B.K.S. Iyengar.
In 2010 she decides to give a central place to yoga in her life by starting to teach. She joined the teacher training program led by Srisharan Faeq Biria and obtained her certificate in 2013. In 2016, she joined Corine Biria's advanced post-training which she followed for 3 years. She gradually abandons her career in the film industry to dedicate herself excusively to her passion for the study and teaching of yoga. Eve continues to train with great teachers, including Faeq and Corine Biria (whom she currently assists in the therapeutic course at the Centre Victor Hugo, after having been an assistant in the Pregnant Women's course for 2 years).
Eve teaches group classes in the 18th district of Paris as well as in several yoga centers in Paris; in companies; and in private classes.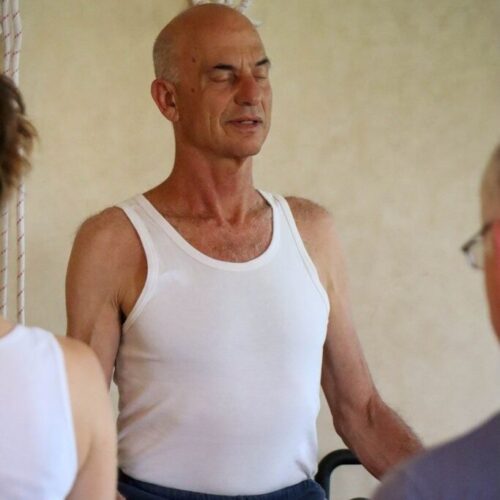 Eyal Shifroni was born in 1954; he studies and practices Yoga since 1978 and teaches Iyengar Yoga since 1985. In 1988 Eyal first went to Pune to study in RIMYI directly under Guruji, B.K.S. Iyengar. Since then, he went there regularly every other year, to study with the Iyengars (for a month in each visit). In 2009 B.K.S. Iyengar gave Eyal a Senior Intermediate III certificate.
As a Senior-Level teacher, Eyal directs the "Iyengar Yoga Center of Zichron-Ya'akov" in Israel and conducts yoga workshops in Israel and around the world.
Eyal wrote so far 6 books about yoga. As one of the most senior teachers in Israel, Eyal is active in the IYAI (Iyengar Yoga Association of Israel). He conducts teacher training courses and takes active part in the certification process.
Eyal holds a PhD in Computer Science from the Technion (the Israeli Institute of Technology) and was teaching Computer Science in Colleges in Israel for many years.
In his workshop, Eyal explores topics from his books in order to deepen the understanding of our practice using props, and to study the body-mind relationships.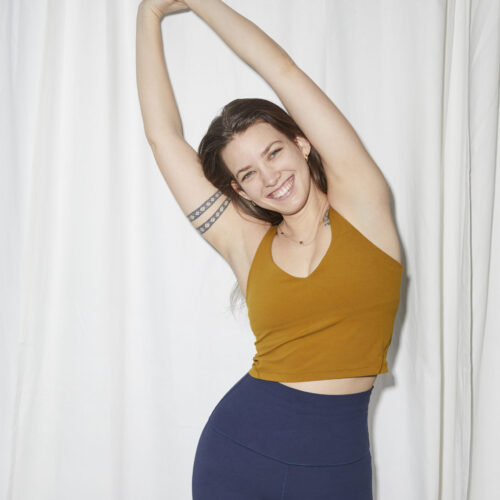 Felicia's journey into the world of yoga was influenced by her mother, who introduced her to the practices as a young child. Ever since it has been a part of her life, changing forms and ways of expression, always with the essence of Bhakti in the heart. At 15 she was introduced to the Jivamukti Yoga method and did her 300h Jivamukti Teacher Training at the age of 19 in New York, followed by an intense and beautiful 500h of Apprenticeship with her mentor Zsuzsanna Villany in Munich.
After working for the Jivamukti School in Munich for 2 years, a strong sensation of adventure brought her to full time travel for a while until finally in 2017 she moved to Berlin, where she started working for the Jivamukti Yoga School Berlin.
In the meantime she traveled, learned, grew and loved. Experienced new and old things, loneliness and fullness, learned more about herself and about others, about becoming a woman and about making decisions. And she studied. Many things, a little bit. Sanskrit and Midwifery, Tibetan.
She was introduced to Buddhism.
All these experiences and many more, and most of all the people and places that made them, made her and who she is today. Ever changing, empty and full. In love with being in love with life.
Thank you!
In her classes she aims to share her experiences. Through asana, sitting in silence, chanting and creating space, to allow experience to happen. The experience of our fullness, and deep love, of tranquility and inner wisdom.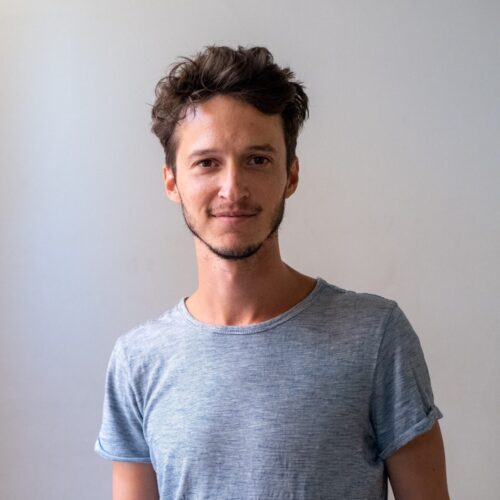 A Quebecer, it was at the age of 18, during his first solo trip to Western Canada, that he discovered yoga. After three months of discovery, he returned to Montreal where yoga quickly became a central axis of his path, from which the rest of his life was harmonized. Thus, in parallel with his literary studies and his studies in music composition, he will train at the Institute of Integral Yoga in New York in 2011 and will give his first classes in the winter of 2012. This will be for him, from the beginning, his way to take part in this great adventure that is the transformation of human consciousness – his way to sow the seeds of peace in the human heart and to cut the roots of darkness. Yoga is for him a path of radical transformation. With his wife Adelaide, he moved to France in 2013. It is there that he will discover the teachings of BKS Iyengar which will constitute a true revelation. In 2015, he will study with Isabelle Mullie to deepen this practice and her teachings and will obtain the teaching certificate of Yoga Iyengar Base II in the fall of 2018. Since then, he has continued his training with advanced teachers in France and India in addition to administering and teaching at the Iyengar center in Croix-Rousse, Lyon. Always a committed musician, he has, in parallel, founded a Kirtan and Mantra group, Kurma, which offered its first album in the summer of 2021 and which is becoming more and more, a founding axis of his existence. He is also the father of a little Forget-Me-Not, born in 2020.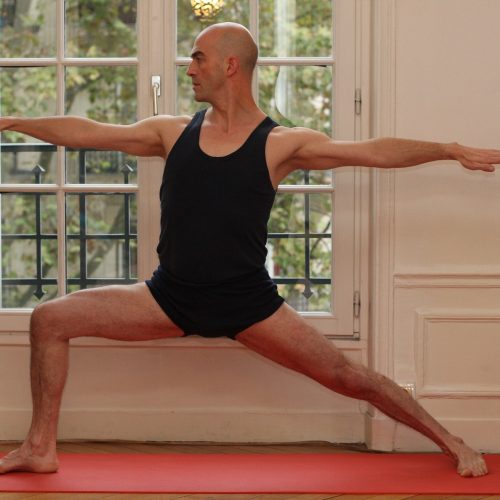 Guillaume discovered yoga in 1993, which he initially practiced as a complement to martial arts. In 1999, he followed the Sivananda teacher training in South India, and then studied Ashtanga Vinyasa Yoga in Mysore. In 2001, he returned to India to continue his training. In Rishikesh, he discovered Iyengar Yoga with Rudra, which he continued to study upon his return to Europe with Faeq and Corine Biria. In 2002, he decided to abandon his career as an archaeologist to dedicate himself exclusively to teaching yoga. In 2005, he also trained in Yoga Nidra with Micheline Flak (disciple of Swami Satyananda). In 2010, he decided to specialize in Iyengar yoga and followed the teacher training course led by Sricharan Faeq Biria for 3 years. In 2016, he joined Corine Biria's advanced post-training which he followed for 3 years. He continues to study with great senior teachers and assists Corine Biria in the therapeutic course at the Centre Victor Hugo (after having been an assistant in the Pregnant Women course for 2 years).
Guillaume teaches in Paris (18th), at the Entente Sportive de Nanterre, and at the courts of Nanterre and Pontoise.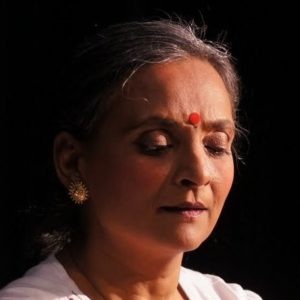 Disciple and yoga teacher at the ashram of BKS Iyengar, naturopath and dancer, Gauri lives, teaches and practices in Pune, India. Gauri comes from a Gandhian family renowned in the practice of Ayurvedic yoga. She has extensive experience in therapeutic yoga and uses it to treat specific physical conditions. As a naturopath, she also practices Thai massage she learned in Bangkok, combining the therapeutic virtues of Indian and Thai methods. As a dancer, Gauri has been practicing Mohini Attam since childhood, one of the eight forms of Indian classical dance from Kerala. In Indian mythology, this enchanting dance is performed by Lord Vishnu to save the God Shiva from the demon Bhasmasura.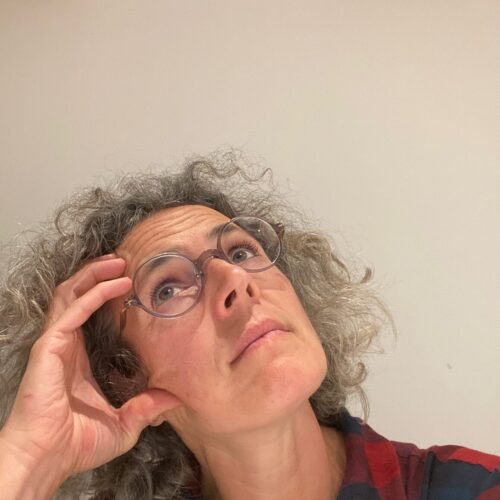 Gaetane discovered Iyengar yoga in 2005 and since then she hasn't stopped deepening her exploration of the body and mind through yoga practice.
She lives in Switzerland, near Lausanne, with her husband and three kids and since she was certified as Iyengar yoga teacher she stopped teaching philosophy and history of religion at high school to open a yoga studio.
She nourishes her passion for yoga with an advanced post-training of three years with Corine Biria and Jordi Marti in Paris, with a focus on therapy, philosophy and pedagogy. Thanks to Zoom, she also participates regularly in workshops with advanced Iyengar teachers from India (Abhijata, Raya, Uday) and other countries.
Joyful, she loves sharing what yoga gives her through a precise and energetic teaching.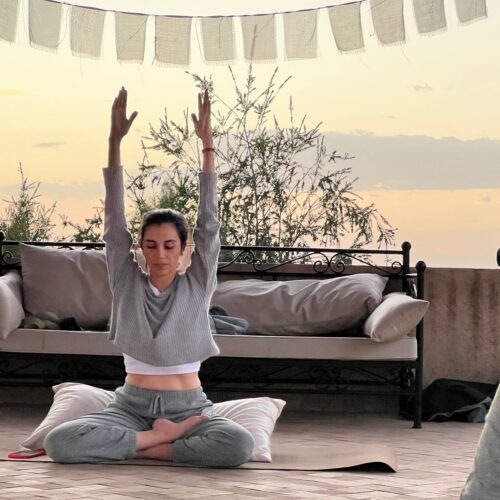 Ghita Zizi has made yoga her life's path. Trained by Driss Benzouine in the Hatha tradition, she anchored herself in it with discipline and perseverance. She has developed a practice that is consistent and rigorous, made of humility, on the path of awareness and self, a life commitment that she teaches today. In constant search of deepening through texts and practice, with other practitioners and in transmission, Ghita makes yoga a ritual and a work of every moment. Accepting resistances and limitations and contributing to bring practitioners to unite with the self is the work to be done and the framework of the mission of accompaniment that she has assigned herself. To walk with her is to be in exchange and benevolence, adaptability and authenticity in a common path, to the meeting of the essential joy.
Ghita Zizi couples her accompaniments with Naturopathy advice on demand.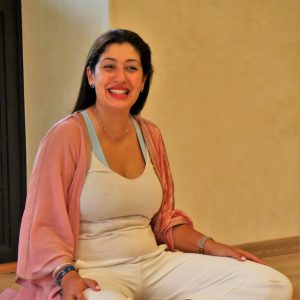 Imane holds a doctorate in Biochemistry. She started her professional career as a teacher in an engineering school and then worked in development projects in Moroccan NGOs as well as in an international agency for sustainable development. Today, she is an international consultant.
She discovered Yoga in 2014 and it impacted her daily life. She decided to do a yoga instructor training to discover the whole philosophy of this art of living. In 2018, she started teaching Yoga in Rabat in several centers. In 2019, she invites her teachers to train yoga instructors in Rabat.
In 2020, to support her community during lockdown, she launched the Morning Yoga Challenge online where over 500 people practiced yoga with her for 4 months. She also co-facilitated with her partners different workshops and meetings around the philosophy of Yoga, spirituality and well-being.
In October 2020, she created and opened a yoga space in Rabat with the first trained yoga instructors in Rabat.
In August 2021, she founded the Noor institute for the accompaniment and training of several Yoga practices, Meditation, Reiki and other holistic disciplines.
Yog'Imane is also a Reiki Master and a coach in personal and spiritual development and accompanies people to transform their lives. Her ikigai is to accompany her community to discover their full potential to shine and illuminate the World.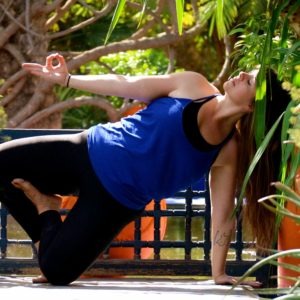 Originally from Austin, Texas, Jade started her yoga journey at the age of 18 when she stepped into her first hatha class at her university. After pursuing a career in culinary arts and tourism, she attended her first teacher training at the age of 30, earning 200 hours in traditional hatha yoga. One year later, she followed her teacher to India, where she later earned her 300 hour training in vinyasa and therapeutic yoga. Jade's biggest passion within the yoga community is teaching "relatable" yoga – bringing the heath and awareness aspects of traditional yoga to the Western mindset. After moving to Morocco, Jade started Yalah Yoga, which is her personal yoga brand – bringing multistyle yoga instruction to tourists and locals in Morocco. As an addition to the brand, Jade works with local artisans to create yoga accessories made from Moroccan textiles. She can best describe her classes at "lighthearted" with an emphasis on fun, fluid movement and a childlike discovery of the self.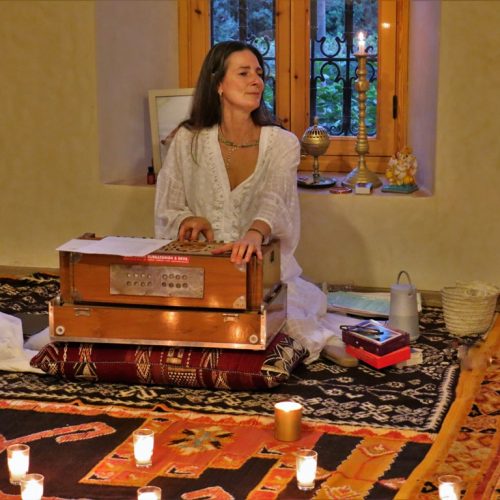 Founder of the "Damanjot Yoga Center", the first Kundalini Yoga and meditation center in Morocco (Casablanca) created in 2012.
A true passionate person, Johanna introduced the vegan philosophy in Morocco by creating the Vegan Café in 2015; a living space, café and restaurant 100% Vegan and organic, in a spirit of exchange and sharing with anyone seeking a healthy lifestyle, both for the mind and body.
She discovered kundalini yoga according to the teachings of yogi Bhajan during a spiritual retreat in the world capital of yoga "Rishikesh" in India in 2010 and obtained her certification in Paris.
She organizes spiritual retreats in Morocco, always accompanied by her harmonium when she sings the sacred texts.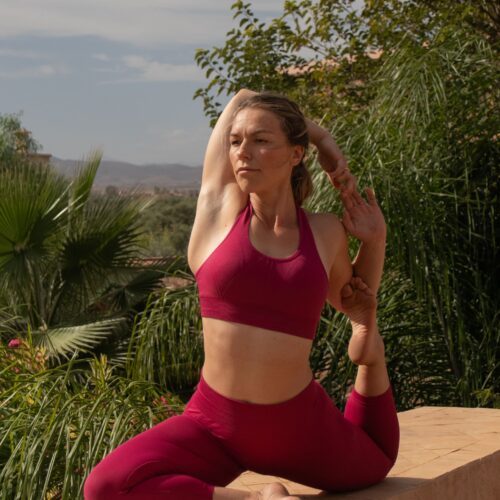 Originally from Alsace, I have always had a taste for travel and have spent a large part of my life abroad, and it was in the South West London area that I first discovered yoga. Having always had a penchant for acrobatic sports, I naturally found this practice to be a great way to release the stress of a fast-paced life. At the time, I was still working in the fascinating world of marketing for a large multinational company and the philosophy behind yoga was still a great mystery to me.
Today I am a Yoga Alliance certified yoga teacher and have been teaching Vinyasa, Hatha and Restorative Yoga since September 2019. I now give group yoga classes near Mulhouse, at the canoe kayak center in Riedisheim as well as workshops and courses near in the entire Haut-Rhin region. I also offer private classes and workshops in companies.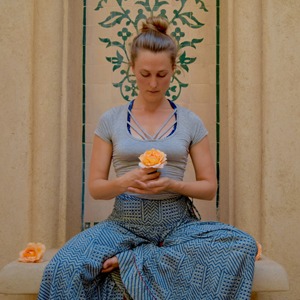 Kamadevi is a certified Hatha Yoga teacher with 12 years teaching experience. She is a Reiki and Intuitive Massage therapist well-versed in Vipassana meditation. Her practice focuses on Kriya Yoga, Kundalini and Tantra as well as methods of bodywork and ecstatic dance. Her creative nature complements her artistic skills (Visual Arts degree at the HEAD Geneva).
She regularly provides workshops and retreats in Switzerland, Middle East, India and Africa. Having previously implemented a Holistic Lifestyle Program at The 5-star Fusion Resort in Vietnam, Kamadevi has a well-versed approach, is open-minded and free-spirited. Her travels and consideration to cultural differences have enabled her to work accordingly within varied contexts, individually and with groups.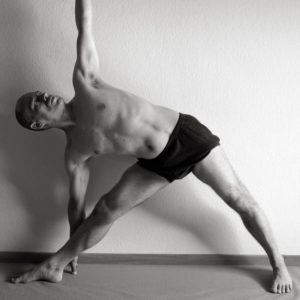 His first contact with yoga (Sivananda) was in 1987. From the year 2001, he started taking classes and several yoga courses, and in 2003 he found Iyengar yoga. Since Karl practices this method, which he graduated, and has also acquired all certificates FSEA (Swiss Federation for Continuing Education) to obtain the Federal Diploma of Adult Trainer. He teaches Iyengar yoga in Lausanne and regularly gives yoga workshops.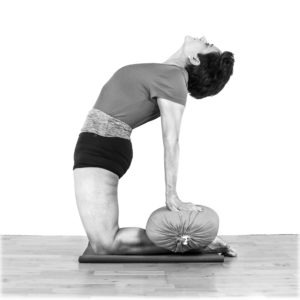 At the age of ten, Kate Beck attended her first yoga class. After her training as a primary school teacher, she continued her studies at the University of Berne, choosing as a main subject the comparative study of religions, with a particular interest in yoga and Hinduism. She became a yoga teacher in 1996. Since then, she has been pursuing her training in this field and deepened her knowledge of philosophy during several long stays at the Iyengar Yoga Institute in Pune, India. Kate is responsible for the training programs of Patañjali Yoga Switzerland; She trains international teachers and runs courses all over Europe. She is known for her skill and yoga know-how during pregnancy and for her knowledge of Patañjali Yoga Sutras.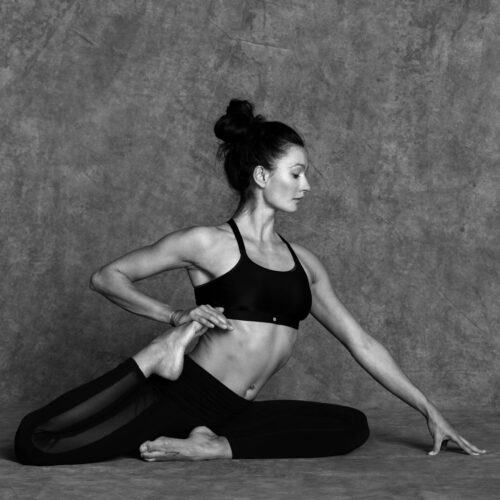 Klara is an advanced certified Jivamuki teacher based in Paris. Dancing since the age of five, she was always fascinated by the physical body & movement she completed her education at the Hungarian Dance Academy in classical ballet in Budapest and continued to work as a professional dancer. Then in early 2013 she tried Jivamukti Yoga in Munich which was a transformational discovery in which she happily remains immersed. By May 2014, she completed her teacher training in New York, with Jivamukti Yoga founders Sharon Gannon and David Life, mentored by Giselle Mari. Since returning Klara has been leading classes around different studios in Paris. She feels blessed to be able to teach and equally sees it as an opportunity to serve, share and learn. The last years she has been studying with incredible teachers like Dona Holleman, Maty Ezraty, Simon Park, Krista Cahill, Jared McCann, Santina Giardina-Chard. Finding an honest space through intelligent sequencing is what yoga represent for her.  Creating a deeper connection with the present moment and allow ourselves to pause to reflect is what fascinates her. Feeling the moment in it's depth to create a transformation. being able to accept all what is rising.
"All of these practices lead us to the realization that this physical vehicle is "just that", to carry the eternal spirit , which is the eternal piece that is life itself, and we all have that, all living things have it , the question is how do we recognize that we are all the same? How to honour myself the same way as I honour all living beings around?  We all do the best we can while we are here"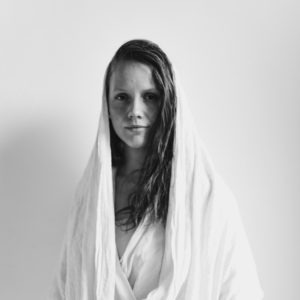 Lauren Grusenmeyer, Akal Sanpreet Kaur, is a passionate Kundalini Yoga teacher trained by Guru Jagat, Gurujas and Harijiwan at Ra Ma Institute for Applied Yogic Science and Technology. After years of practicing yoga, dance and the healing arts Lauren discovered Kundalini Yoga, an experience which gave her life an intense fulfillment. This ancient technology gave her a set of simple tools to experience great clarity and strength in the middle of the storm. The wealth of lessons she received inspired her to dive deep into this path and share these teachings. She teaches weekly classes and organises workshops and retreats.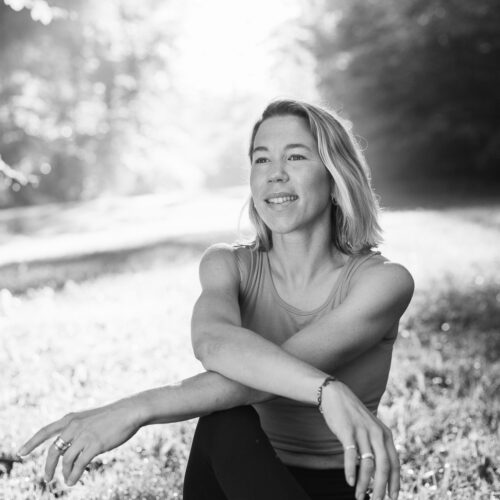 Lili is a world citizen from the city of Hamburg, Germany. A deep connection to friends, family and home are essential for her, but also loves the freedom of traveling the world. Her accomplished background includes being a practicing lawyer at a major law firm and working in flower design in London and Berlin. Lili's love of supporting others and interest in personality development has brought her to the path of teaching Yoga and working as a Systemic Coach.
Lili's classes are characterized by flowing movements, breath awareness and meditation. She blends challenging asanas and letting go, highlighting radiance from the inside out. Smart, balanced sequences and hands on assists are a central part of a yoga class for Lili, giving her students a sustainable and deep experience.
Movement, nature, connection & self-discovery are important elements of her passions. She loves bringing people together and supporting them to shine at their fullest. She believes Yoga is a sort of escape out of everyday life – into a colorful world full of life energy, lightness and inspiration.
"When I practice Yoga, I feel like I am in the right place, at the right time. I experience freedom, ease and fulfillment for the body, mind and soul. Also, it teaches me the profound practice of acceptance".
Lili lives in Munich, Germany and teaches mainly at Kale and Cake Studio. She is eternally grateful to her teachers including Simon Park, Vinnie Marino (Vinyasa Yoga) and Malte Müller-Egloff (Systematic Psychotherapy).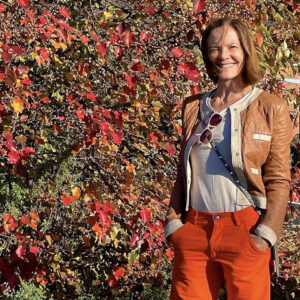 Lucienne was introduced to Iyengar Yoga in 1984 by Cle Souren while studying modern dance in her native Amsterdam. She completed the teacher training in 2006 in NYC. Lucienne is certified at the Intermediate Senior I level and joined the faculty of The Iyengar Yoga Institute of NYC in 2010. She owns Studio Spine where she practices Hellerwork as well. She teaches workshops in Italy, Holland, Scotland, Lithuania, Hong Kong, Costa Rica and NYC and its environs. Lucienne has an avid interest in the body and how it functions – as a tool for artistic expression in dance, as a tool for healing through bodywork, and as a tool to sharpen the mind as a yoga practitioner. "By exploring and defining the outer form, we find the layered composition of the form which gradually transforms our inner perceptions and ultimately ourselves." She is forever indebted to Guruji B.K.S. Iyengar, Faeq Biria and the generosity of her many teachers.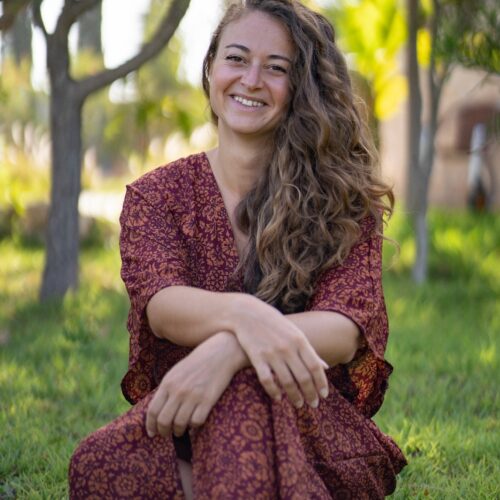 Trained between India and Europe, Manon taught Hatha Vinyasa yoga for several years in Paris before creating the AYU school and providing specialized training for yoga teachers.
Strengthened by her learnings in alignment and anatomy thanks to the trainings she attended but also to her own practice, she founded ĀYU to teach the subtlety of a sustainable, technical and precise practice.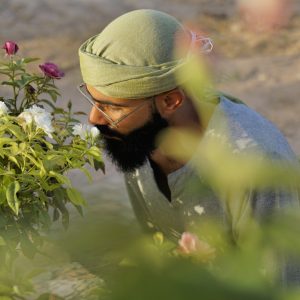 A turning point in life, this is how Massar discovered the discipline of Yoga. His journey and transformation are the result of daily practice. He has been initiated to Meditation in the Himalayan Yoga Tradition, which draws from the ancient Vedic and Tantric teachings, emphasizing the path of Raja Yoga, commonly known as Integral Yoga. Massar strives to transmit Yoga and Meditation as a Science and Philosophy, helping to harmonize the body and calm the fluctuations of the mind. Allowing each one to live better his daily life. The discipline is for everyone who wants to learn to know themselves better on a physical, energetic and mental level. Without forgetting for those who wish it, the spiritual aspect of the practice, initiating them towards the realization of oneself. He regularly intervenes in workshops, conferences and retreats that he organizes today in the different regions of Morocco, with his wife, a naturopath.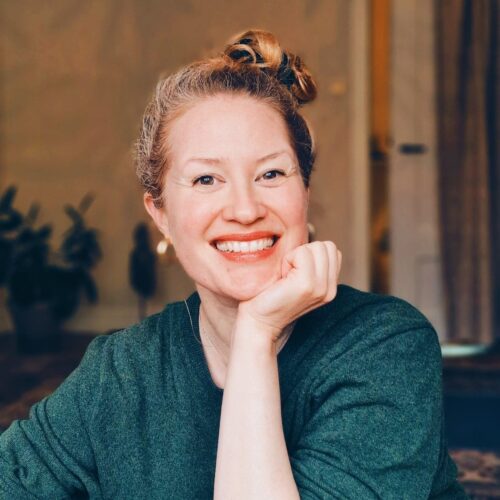 Practicing Yoga since 2005, and teaching classes, trainings and retreats as my main occupation since 2012, I love teaching and guiding you through slow paced yoga classes. To nourish the physical body, our mind, spirit and soul.
The yoga asanas I see as tools that also enables us to access our deeper, hidden energetic and emotional layers. Where our life force, creativity and dreams are stored.
Yoga is a way of life. A life philosophy as well as a spiritual practice. This will sometimes be discussed during practice. As we practice yoga, our view on life is constantly changing, allowing us to open up to life in a different way and from a wider angle.
I am trained in Yin, Restorative and Vinyasa Yoga, my teachings are a blend and a mix inspired by my teachers, my own practice and very much inspired by all my wonderful students I have taught over the years.
I am also a creative, a former fashion stylist and designer. I love fashion and still have a side hustle where I create comfortable, oversized and colorful clothing.
Living in Bergen/Norway, my work is my passion, I do try to balance everything, but usually end up doing what others would call work. I call it a lifestyle. 
I am looking forward to meeting you on a retreat, training or workshop. Welcome.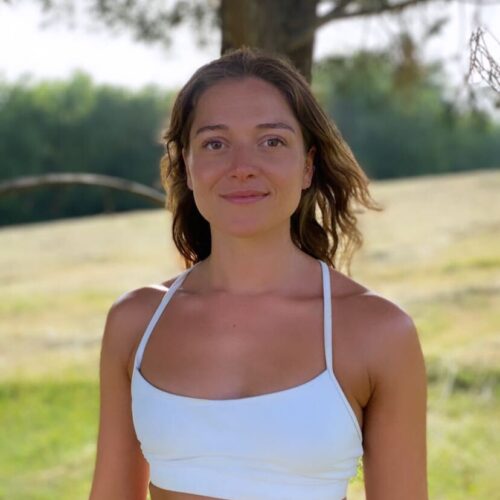 Miriam has been teaching yoga and mindfulness for 5 years, having found yoga at a time when she felt anxious and disconnected from her body. Her yoga practice soon became a form of medicine, helping Miriam to feel reconnected, balanced, strong and body-aware. Miriam loves to teach everything from dynamic, energising and challenging Vinyasa yoga focusing on functional strength and creative, breath-centred movement, to deeply restful, introspective practices like Yin yoga and Yoga Nidra. Her classes aim to bring you a sense of home-coming, and weave together themes of gratitude, self-love and enquiry.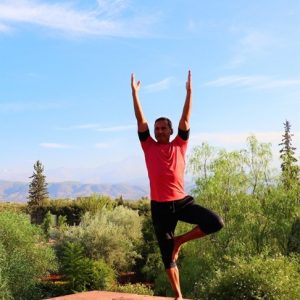 Mounir is a yoga and fitness teacher with a solid foundation in Yoga (Certification from India). He is also very dedicated to Fitness Step and Aerobic, Cardio training, muscle building and stretching (Certification from France). Mounir is extremely motivated to help whoever wants to improve his fitness and health. His approach includes activities (individual or in group) and methods of adaptation with physical preparation in order to obtain a healthy mind in a healthy body.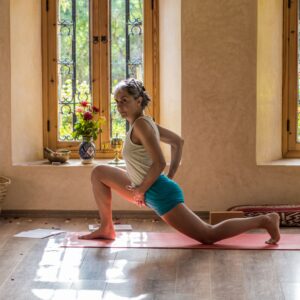 Monica Cortes is a level 3 Iyengar yoga teacher as well as a mentor. Originally from Spain, she moved back to the UK in 2010 from Auckland, New Zealand. Four years on, she moved her classes to her own Yoga studio in the thriving Harland Works, John St in the heart of Sheffield, 'Zagyoga' Iyengar Yoga Studio.
She has taught an extensive variety of people, ages and abilities from the elderly to the athlete community including cyclists, runners and members of the New Zealand national rugby team. Monica Bejarano has had the opportunity to train with international senior teachers, including Stephanie Quirk (New Zealand), Pixie Lillas (Australia) and Faeq and Corine Biria (France) as well as with the Iyengar family in Pune, India. 
Monica transmits with passion the Iyengar's teachings as she has learned them from qualified teachers and from her many years of personal practice. Monica's classes are dynamic, enthusiastic, generous and compassionate.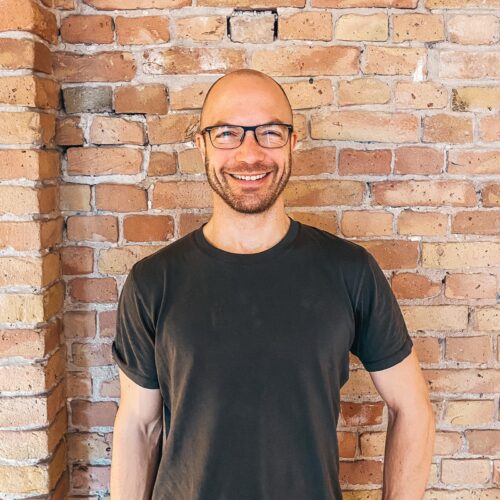 • 500+ Yoga Alliance
• Full-time yoga teacher
• TCM-Therapist
• Health insurance certified
Nando is a yoga teacher and alternative practitioner with a focus on Traditional Chinese Medicine. The fascination about the many parallels of these two disciplines led him to found yogaXlife – a platform to exchange and connect different disciplines with yoga.
His extensive acquired knowledge forms the basis of his modern yoga classes that focus on conscious movements in the rhythm of the breath. This balancing yet
invigorating practice has a beneficial effect on health and well-being.
"My intention is to make the moment experienceable as unique. Intensive asana practice or even quiet concentration can condense the present in such a way that everything connects in this moment – and everything is possible."
More info: www.yogaxlife.de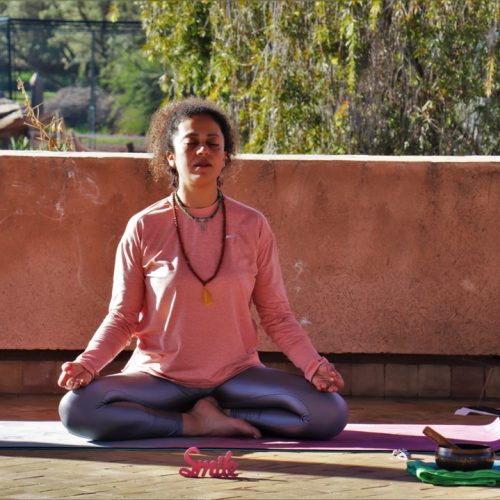 Rajaa is passionate about spirituality. It is in India that she completed her training in Hatha Sivananda in Kerala, Hatha Yoga in the ashram of Sadhguru in Isha Foundation, and in Barcelona the Flow vinyasa in Yogalinda. Recently settled in Morocco, she aspires to share her knowledge and spread the love.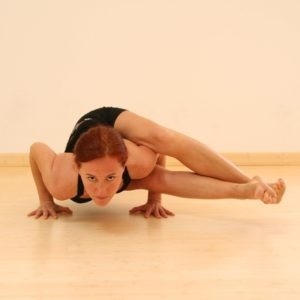 Her encounter with Iyengar yoga dates back to her university period in 1986. She followed Christian Pisano's teaching in its 'pure and strict' form. After many internships and training in France, Italy and India (Ramamani Iyengar Memorial Yoga Institute, RIMYI), she then followed and assisted Christian Pisano in his courses in England, the United States, France and Italy. Since 2006, she has founded her own training center near Bergamo in Italy where she regularly teaches and frequently hosts world-renowned teachers.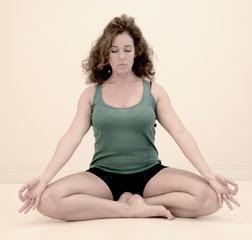 Founder with Renan de Germain, of the Espace Nataraja, in Paris, I took over the direction of the Espace alone until 2023. As an actress, it is through theater that I met yoga. From then on, my taste for yoga will never cease to grow and to accompany my daily life. For more than twenty years, I have never stopped training to enrich my practice, my knowledge of yoga and my teaching. I propose an open teaching, in the tradition of yoga, precise, combining concentration, alignment of the posture, movement, breath and nervous relaxation.
-I have a teaching diploma from the CEFTY (European Center for Yoga Training) approved by the FEHNAY, Hatha, Ashtanga, Vinyasa, Pranayama. Work on breathing and deep relaxation.
-Chandra karma yoga teacher diploma (yoga temple: Mathew Sweenay) -Iyengar yoga teacher diploma, having followed the teacher training with Faëq Biria. I continue to train throughout the year with Corine and Faëq Biria, direct disciples of Master BKS Iyengar.
As an assistant to Corine Biria in the Yoga Therapy class, I complete my training to be able to teach in a way that is adapted to people who are more fragile or have particular problems. I regularly go to India to study at the Iyengar Yoga Institute (RIMYI) in Pune.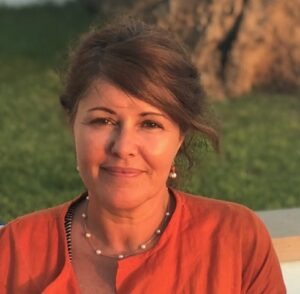 After a professional artistic background, notably as an interior designer, and studies in literature, painting, philosophy, theater and theology, Shafiah returns to her primary passion: spirituality as an expression, articulation and dimension of consciousness.
A disciple and practitioner of yoga and meditation since March 2016, Shafiah
is committed to the path of transmission and writing to share the teachings and wisdom she receives. In Morocco she accompanies hundreds of people in search of meaning and inner peace, both in private and in public. For this purpose she regularly leads workshops, courses, individual sessions and retreats in which various practices and knowledge from the great tradition of Advaita Vedanta are taught.
Mother of two children and writer at heart, Shafiah is preparing the publication of her first literary work.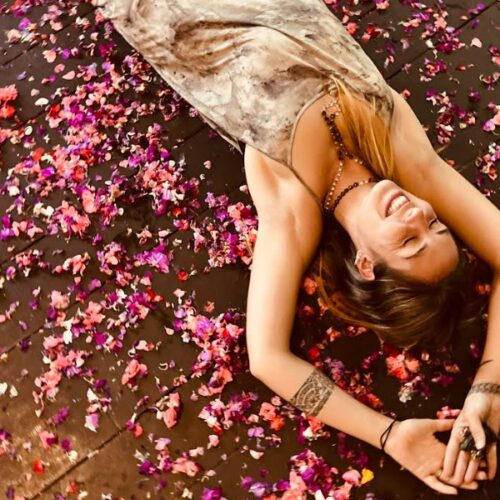 Yogini since 2008, she studied yoga at great schools such as the Sivananda Ashrams in India at the age of 20 where she studied the philosophy of yoga in depth and with great teachers such as Shiva Rea, Meghan Currie, Simon Park, Caroline Beliard and Sarah Powers.
After many years of teaching, she decided to set up Teacher Training courses certified and internationally recognized by Yoga Alliance to train future yoga teachers. Since 2019 she has already trained more than a hundred teachers in France, and is passionate about this human adventure.
These teachings are pure and authentic, she embodies her practice and connects to the energy of the class to teach powerful Flows as if she was reading you. Committed and grounded in her work, she shares from her heart and with generosity her knowledge and revelations around the practice of Yoga to embody its principles in a modern life.
Her influences come from her passion for nature and music… Her practice reveals her artistic paste…
"When I teach, I dive into the depths of the energetic vibrations, as if reading the rhythm of a music, and I create from this very special place, the practice that will correspond to my students in the moment…
Her career has required her to fully embody every second of her life, to constantly perceive the highest truth, the deepest narrative, the most integral way in which she could be of service to the world and evolve on her path…
It is today with great love that she accompanies you on yours…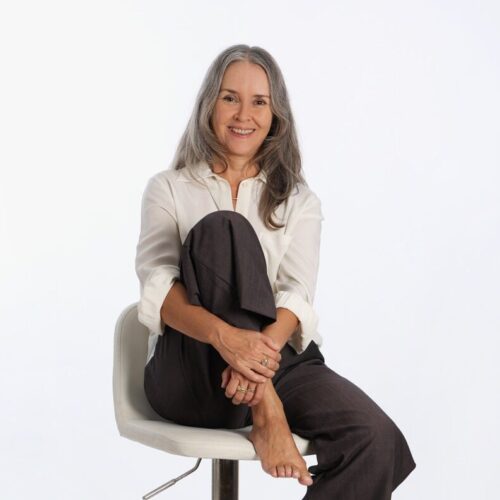 Stefanie Amrein's first encounter with yoga was in 1981, and in the following years she trained as a certified Iyengar®Yoga teacher at the Iyengar Yoga Institutes in Pune, India and Berlin. Thanks to the direct influence of BKS Iyengar and more than 30 years of continuous study and practice, Stefanie's teaching incorporates all aspects that make up yoga: Zeal in practice, science, art form and lifestyle.
"My students are my teachers: the daily encounters with yoga practitioners over many years is a mutual learning process. There is always something new to discover, something old to say goodbye to – both for me and my students." – Stefanie Amrein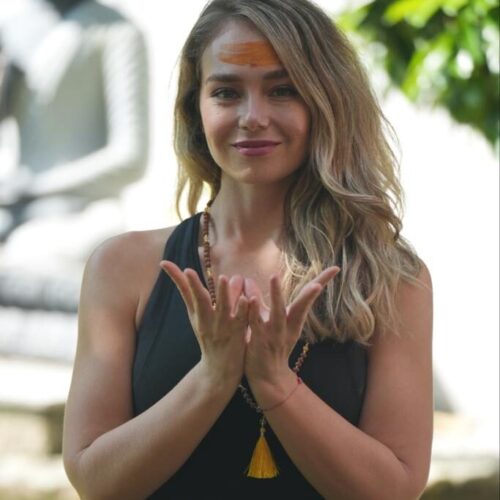 Stella's classes are a combination of Hatha and Vinyasa postures with an emphasis on breathing techniques and meditation. Forever a student, Stella's goal is to deepen her practice while sharing the knowledge she's received with her students. Stella has taught in studios throughout the United States, North Africa and the Middle East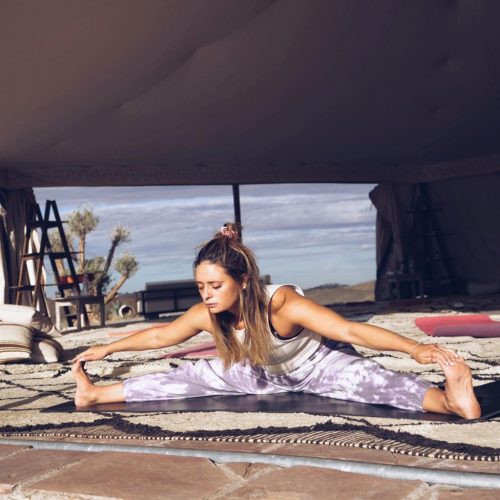 Susan Maria Slaoui is a holistic nutritionist with a passion for all things mind body and soul – and food too, of course! Having completed 500hrs of yoga teacher trainings in: Tantra, Vinyasa, Yin and Hatha, she's most certainly certified and widely wise. This library of knowledge is something Susan wishes to share with the rest of the world, through teaching. By joining her classes, you gain access to gracious guidance on how to lead a healthy, happy and heartfelt life. Namaste!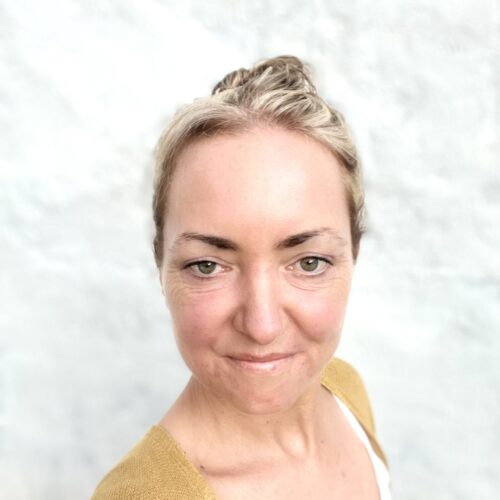 I started practicing yoga with becoming yoga teachers in 2010, after my first year of happy motherhood.
In 2011 I completed a course as a Baby Massage Instructor with IAIM ( International Association of Infant Massage) where first yoga movementos were involved.
I continued my studies to become a Toddler Yoga Instructor ith SMART (Stretch, Move and Relax Together) a continuation of Baby Massage for toddlers and pre-school kids, before i started a 1-year course in 2012 in Hatha Yoga based on Iyengar Yoga with Gordon Sillence, student of BKS Iyengar, in Monchique/ Portugal.
In 2020 after continuous year of practicing and teaching Hatha Yoga i followed my love to Ahtanga Yoga and studied under the guidance of Farrah Furtado, producer of the reward-winning documentary "Atha Gama" and author of the book "Metamorphosis". Farrah was student of BNS Iyengar, an Ashtanga Yoga teacher and breathwork facilitator.
I was looking for an Ashtanga Yoga teacher to take classes and was happy to meet Luis Veiga, a student of Patthabi Jois and started following his classes.
I recently developed my skills in Yin & Restorative Yoga and I am currently into a training as a Health Coach for Women.
You find me teaching regularly at "Monte Westcoast", an amazing and renowned country hotel and at my own small and family lead yoga centre "Cachopas Yoga Nature Lodge" at the southwest coast of Portugal.
My newest project is to organize yoga retreats in other places in and outside Portugal at sustainable and extraordinary places to combine my passion for yoga with travelling and discovering different cultures.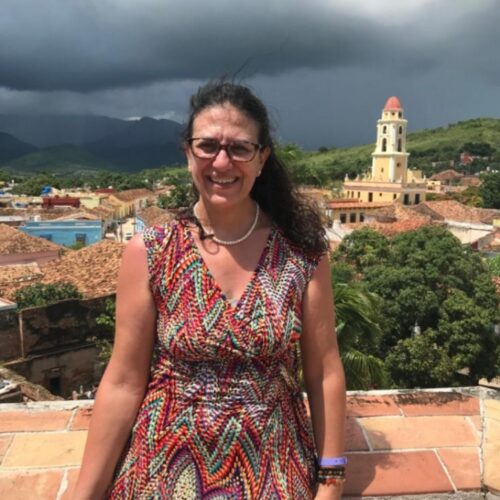 Wafaa is a transpersonal therapist, graduate of the School of the Way of Consciousness and yoga teacher of the Institut Méditeranéen de Yoga. She has been coaching groups and individuals for over ten years. Her guidance is personalized and takes into account the needs and expectations of each group member.
Different healing tools leading to altered states of consciousness are used during workshops and individual sessions such as connected breathing (rebirthing), shamanic mandala drawings, mantra chanting…
His accompaniment of a yoga routine is progressive and includes pranayama exercises (breath work), asanas (postures), meditative chanting, concentration exercises and the study of yogic philosophy (fundamental yoga texts that help in the daily practice of yoga).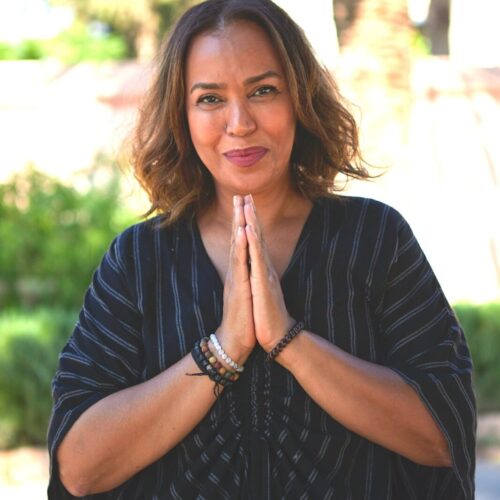 Wafaa fell in love with yoga while working in a stressful corporate environment. Yoga provided her the tools to face the lessons in life and new enthusiasm to explore the unknown. Wafaa has always been inspired to link science and spiritual practices. She teaches Hormone Yoga Therapy (HYT), which is a natural method to bring your own hormone balance into harmony, Hatha, Yin & Restorative.