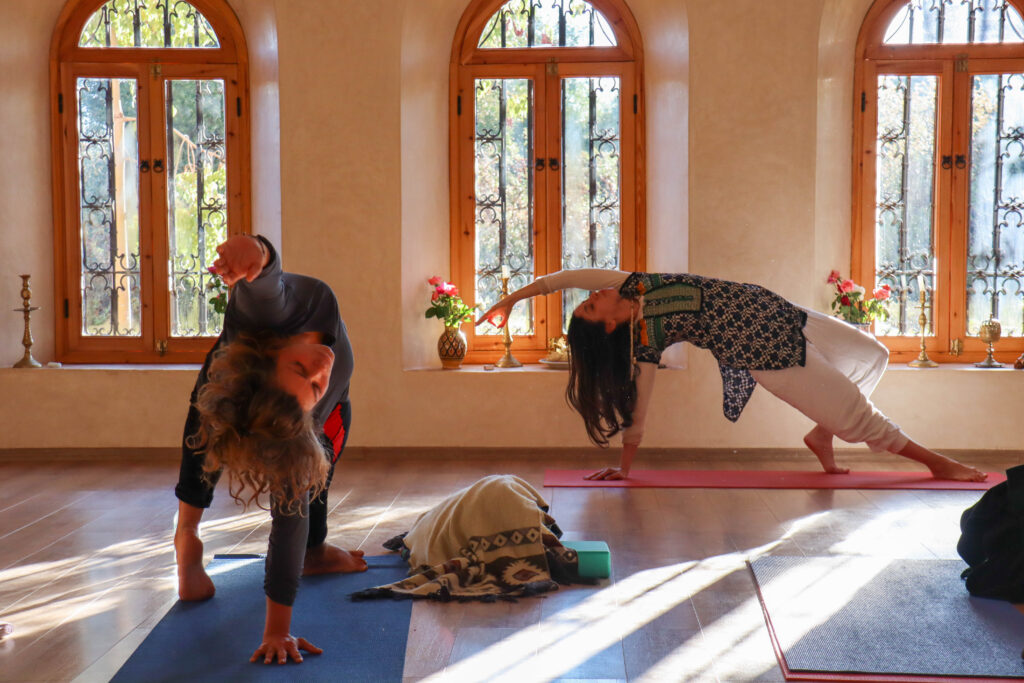 Yoga is at the heart of Bab Zouina. Retreats take place throughout the year, each one designed to deliver an outstanding experience for our guests.
Working with some of the best yoga teachers we deliver high-quality retreats for many types of yoga including Hatha, Iyengar, Yin, Flow, Kundalini, Ashtanga, Sivananda and Jivamukti.
The price includes:
airport transfer
teaching
accommodation
meals.
Find more information in the retreat brochures below. Depending on the retreat, you can book directly with the teacher or with Bab Zouina.

Organising a retreat? – If you would like to host a retreat at Bab Zouina please email or call us
30 Jan. – 3 February 2023
25 February — 04 March 2023
26 February — 04 March 2023
Julie Schermesser & Morgane Pauvret
Yoga, Travel & Meditation

30 October – 3 November 2023
25 November – 2 December 2023
25 November – 11 December 2023
29 December – 2 January 2024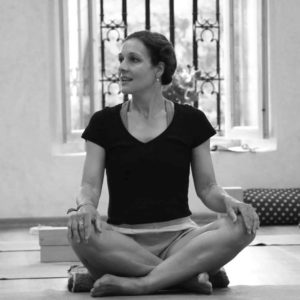 From my many years of classical dance and other styles I have kept the taste for effort, requirement, perseverance and the search for precision. But above all, I discovered a feeling of lightness and freedom in body and mind that was imprinted in me.
The body as an instrument of transformation and liberation.
When I later began to practice Iyengar® Yoga, the positive effects and changes were so striking that this practice quickly became a central part of my life.
I practiced intensely for several years before taking the Iyengar® Certified Teacher Training in Pune, India (RIMYI). This basic training, which lasts a minimum of 3 years, is just the beginning of a continuous learning process.
My teachers are direct students of BKS Iyengar: Faeq and Corine Biria (Paris), Michael Forbes (Munich), Lois Steinberg (USA), Birjoo Mehta, Zubin Zarthoshtimanesh (India) as well as the teachers of RIMYI in Pune.
Today, I am entirely dedicated to practice and teaching and I continue to train with my teachers and the Iyengar family (his children and grandchildren) during regular stays at the institute in Pune. I am currently certified Junior 1.
In my centre in Marrakech (Iyoma, Iyengar® Yoga centre) I welcome students of all ages. The classes are progressive and in line with the teaching of BKS Iyengar.
I am registered with the French Association of Iyengar Yoga® (www.afyi.fr), guarantor of the respect of the ethics, the essence and the integrity of this teaching.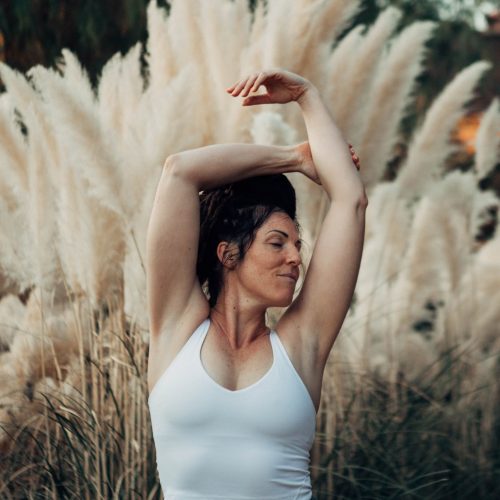 Brittany has lived in or near the mountains her whole life: born in Colorado, Brittany moved to Utah for university and never left. When she's not practicing or teaching yoga, she is often found wandering the mountains with her dog, Rumi.
Brittany has been teaching yoga since 2008 and opened her studio, The Yoga Underground, in Provo, Utah in 2010. She believes yoga is much more an all-encompassing lifestyle than a physical workout. After participating in trainings in Utah, Australia, Cambodia and Bali, Brittany developed the flow style she named Taṇhā Yoga:ca practice that was significantly influenced by the ancient teachings of Samaya Tantra. Taṇhā Yoga places high value on developing intuition; Brittany's teachings combine the poses and fluid transitions of vinyasa flow with the expansiveness, soul-searching, and grace inherent in Samaya Tantra. Taṇhā means "having a thirst for living," and her practices are designed to ignite creative self-expression, leaving you feeling strong, light-hearted, open-minded and optimistic.
Brittany loves traveling, adventuring, and exploring, and has taught classes, workshops, and yoga teacher trainings all over the world – but she's always excited return home to her studio, her pup and the mountains.
The body as an instrument of transformation and liberation.
When I later began to practice Iyengar® Yoga, the positive effects and changes were so striking that this practice quickly became a central part of my life.
I practiced intensely for several years before taking the Iyengar® Certified Teacher Training in Pune, India (RIMYI). This basic training, which lasts a minimum of 3 years, is just the beginning of a continuous learning process.
My teachers are direct students of BKS Iyengar: Faeq and Corine Biria (Paris), Michael Forbes (Munich), Lois Steinberg (USA), Birjoo Mehta, Zubin Zarthoshtimanesh (India) as well as the teachers of RIMYI in Pune.
Today, I am entirely dedicated to practice and teaching and I continue to train with my teachers and the Iyengar family (his children and grandchildren) during regular stays at the institute in Pune. I am currently certified Junior 1.
In my centre in Marrakech (Iyoma, Iyengar® Yoga centre) I welcome students of all ages. The classes are progressive and in line with the teaching of BKS Iyengar.
I am registered with the French Association of Iyengar Yoga® (www.afyi.fr), guarantor of the respect of the ethics, the essence and the integrity of this teaching.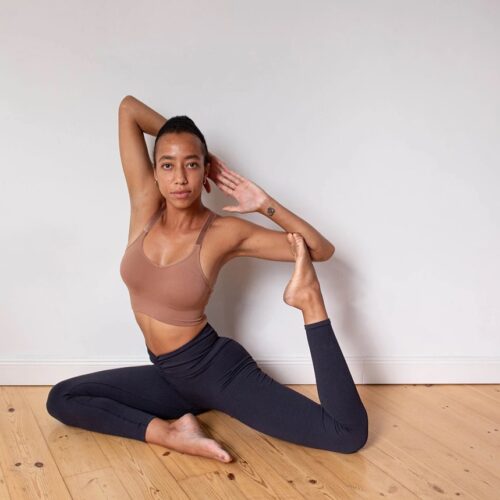 • 800+ Yoga Alliance
• Vollzeit-Yogalehrer
• Dozentin bei Yoga Circle
• Krankenkassen zertifiziert
Since childhood, Chidinma has sought and loved physical expression and movement.
This led her through various dance styles and dance therapy ultimately to yoga.
In 2019, Chidinma completed her first yoga teacher training. In the meantime, she attained knowledge of about 800 hours of training. A particular focus of her training is therapeutic yoga, which means she places special emphasis on the anatomically correct execution of the asanas.
"The alignment-oriented teaching of the asanas is very important to me! So, in addition to a holistic practice from pranayama to meditation, it is a good intention of mine to accompany my students, right from where they are, deeper into the asanas with the right keyactions."
www.chidinmaanais.de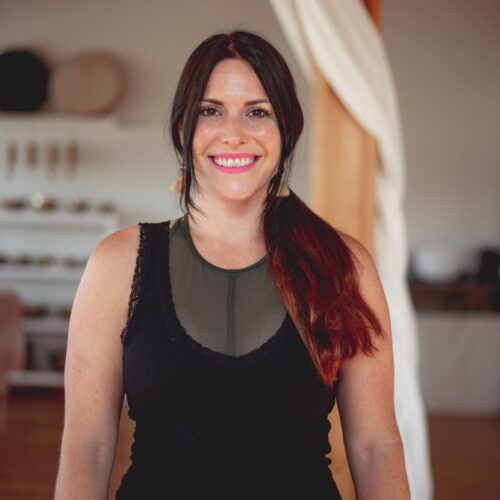 My life path has always brought me closer to 'care'.
As the daughter of a pharmacist, I have always had this notion of caring, healing, and curing in my consciousness. I worked for a long time in a hospital in Switzerland, then in a medical practice. This has always brought me closer to this same desire to take care of others, and to bring a more 'holistic' touch to this approach: I have been practicing yoga for almost 10 years and I am a therapeutic masseuse and Ayurveda therapist.
I have traveled, one of my great passions, to train as close to the source as possible (India & Thailand): I learned Hatha Vinyasa yoga in Thailand, I spent time in an ashram in India, I learned Ayurveda in Goa and Thai massages in Bankok and yin yoga in Switzerland with Nico Luce.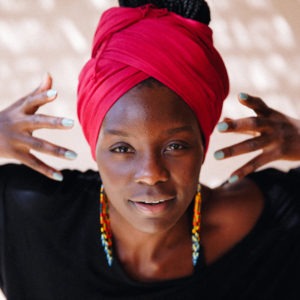 Founder of Yoga Innergy
Spirited glomad with African roots, Chocolako has more than 1,000+ hours of accredited yoga teacher training.
Her path has led her to explore and weave artistic expression through non-linear somatic movement, embodied meditation, and hatha postures.
As a result, her sister circles, yoga classes, dance and womb wellness practices across Africa have helped people express freely and feel their way toward an awakened path.
This Atlanta native's contagious spark invites us all to "keep flowing, not forcing".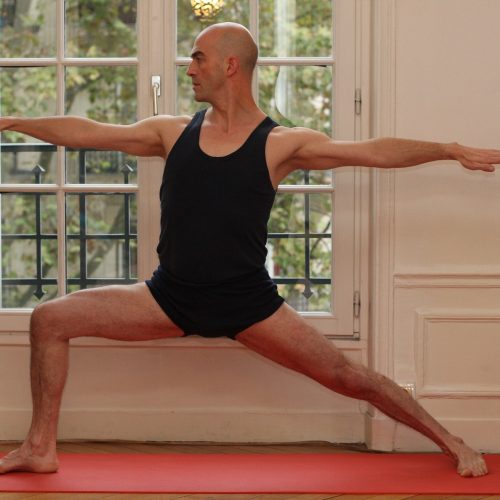 Guillaume discovered yoga in 1993, which he initially practiced as a complement to martial arts. In 1999, he followed the Sivananda teacher training in South India, and then studied Ashtanga Vinyasa Yoga in Mysore. In 2001, he returned to India to continue his training. In Rishikesh, he discovered Iyengar Yoga with Rudra, which he continued to study upon his return to Europe with Faeq and Corine Biria. In 2002, he decided to abandon his career as an archaeologist to dedicate himself exclusively to teaching yoga. In 2005, he also trained in Yoga Nidra with Micheline Flak (disciple of Swami Satyananda). In 2010, he decided to specialize in Iyengar yoga and followed the teacher training course led by Sricharan Faeq Biria for 3 years. In 2016, he joined Corine Biria's advanced post-training which he followed for 3 years. He continues to study with great senior teachers and assists Corine Biria in the therapeutic course at the Centre Victor Hugo (after having been an assistant in the Pregnant Women course for 2 years).
Guillaume teaches in Paris (18th), at the Entente Sportive de Nanterre, and at the courts of Nanterre and Pontoise.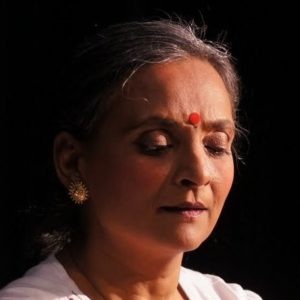 Disciple and yoga teacher at the ashram of BKS Iyengar, naturopath and dancer, Gauri lives, teaches and practices in Pune, India. Gauri comes from a Gandhian family renowned in the practice of Ayurvedic yoga. She has extensive experience in therapeutic yoga and uses it to treat specific physical conditions. As a naturopath, she also practices Thai massage she learned in Bangkok, combining the therapeutic virtues of Indian and Thai methods. As a dancer, Gauri has been practicing Mohini Attam since childhood, one of the eight forms of Indian classical dance from Kerala. In Indian mythology, this enchanting dance is performed by Lord Vishnu to save the God Shiva from the demon Bhasmasura.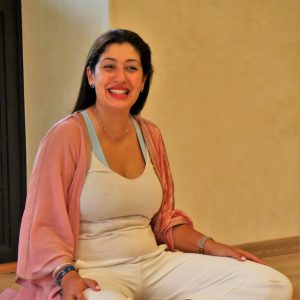 Imane holds a doctorate in Biochemistry. She started her professional career as a teacher in an engineering school and then worked in development projects in Moroccan NGOs as well as in an international agency for sustainable development. Today, she is an international consultant.
She discovered Yoga in 2014 and it impacted her daily life. She decided to do a yoga instructor training to discover the whole philosophy of this art of living. In 2018, she started teaching Yoga in Rabat in several centers. In 2019, she invites her teachers to train yoga instructors in Rabat.
In 2020, to support her community during lockdown, she launched the Morning Yoga Challenge online where over 500 people practiced yoga with her for 4 months. She also co-facilitated with her partners different workshops and meetings around the philosophy of Yoga, spirituality and well-being.
In October 2020, she created and opened a yoga space in Rabat with the first trained yoga instructors in Rabat.
In August 2021, she founded the Noor institute for the accompaniment and training of several Yoga practices, Meditation, Reiki and other holistic disciplines.
Yog'Imane is also a Reiki Master and a coach in personal and spiritual development and accompanies people to transform their lives. Her ikigai is to accompany her community to discover their full potential to shine and illuminate the World.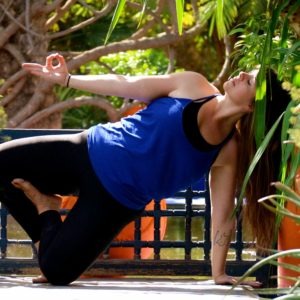 Originally from Austin, Texas, Jade started her yoga journey at the age of 18 when she stepped into her first hatha class at her university. After pursuing a career in culinary arts and tourism, she attended her first teacher training at the age of 30, earning 200 hours in traditional hatha yoga. One year later, she followed her teacher to India, where she later earned her 300 hour training in vinyasa and therapeutic yoga. Jade's biggest passion within the yoga community is teaching "relatable" yoga – bringing the heath and awareness aspects of traditional yoga to the Western mindset. After moving to Morocco, Jade started Yalah Yoga, which is her personal yoga brand – bringing multistyle yoga instruction to tourists and locals in Morocco. As an addition to the brand, Jade works with local artisans to create yoga accessories made from Moroccan textiles. She can best describe her classes at "lighthearted" with an emphasis on fun, fluid movement and a childlike discovery of the self.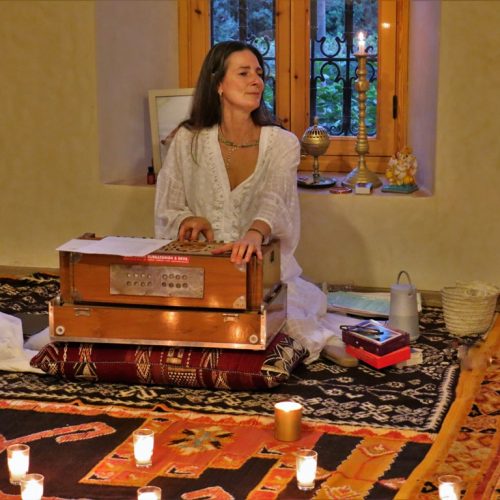 Founder of the "Damanjot Yoga Center", the first Kundalini Yoga and meditation center in Morocco (Casablanca) created in 2012.
A true passionate person, Johanna introduced the vegan philosophy in Morocco by creating the Vegan Café in 2015; a living space, café and restaurant 100% Vegan and organic, in a spirit of exchange and sharing with anyone seeking a healthy lifestyle, both for the mind and body.
She discovered kundalini yoga according to the teachings of yogi Bhajan during a spiritual retreat in the world capital of yoga "Rishikesh" in India in 2010 and obtained her certification in Paris.
She organizes spiritual retreats in Morocco, always accompanied by her harmonium when she sings the sacred texts.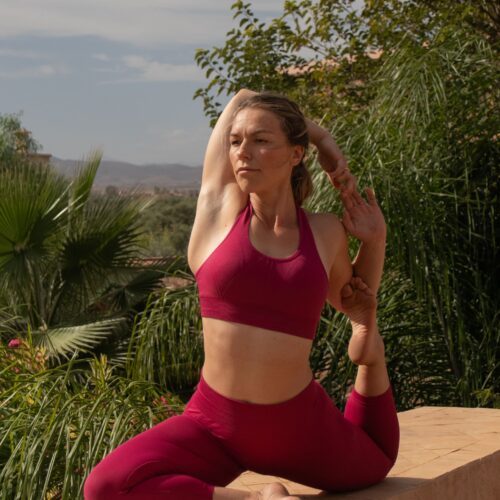 Originally from Alsace, I have always had a taste for travel and have spent a large part of my life abroad, and it was in the South West London area that I first discovered yoga. Having always had a penchant for acrobatic sports, I naturally found this practice to be a great way to release the stress of a fast-paced life. At the time, I was still working in the fascinating world of marketing for a large multinational company and the philosophy behind yoga was still a great mystery to me.
Today I am a Yoga Alliance certified yoga teacher and have been teaching Vinyasa, Hatha and Restorative Yoga since September 2019. I now give group yoga classes near Mulhouse, at the canoe kayak center in Riedisheim as well as workshops and courses near in the entire Haut-Rhin region. I also offer private classes and workshops in companies.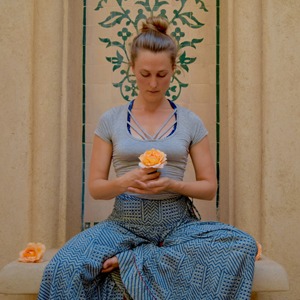 Kamadevi is a certified Hatha Yoga teacher with 12 years teaching experience. She is a Reiki and Intuitive Massage therapist well-versed in Vipassana meditation. Her practice focuses on Kriya Yoga, Kundalini and Tantra as well as methods of bodywork and ecstatic dance. Her creative nature complements her artistic skills (Visual Arts degree at the HEAD Geneva).
She regularly provides workshops and retreats in Switzerland, Middle East, India and Africa. Having previously implemented a Holistic Lifestyle Program at The 5-star Fusion Resort in Vietnam, Kamadevi has a well-versed approach, is open-minded and free-spirited. Her travels and consideration to cultural differences have enabled her to work accordingly within varied contexts, individually and with groups.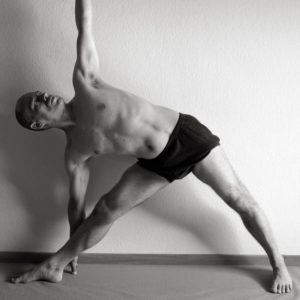 His first contact with yoga (Sivananda) was in 1987. From the year 2001, he started taking classes and several yoga courses, and in 2003 he found Iyengar yoga. Since Karl practices this method, which he graduated, and has also acquired all certificates FSEA (Swiss Federation for Continuing Education) to obtain the Federal Diploma of Adult Trainer. He teaches Iyengar yoga in Lausanne and regularly gives yoga workshops.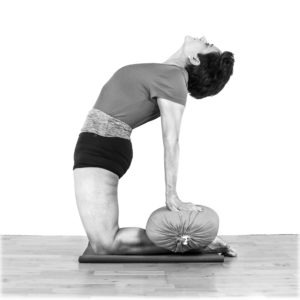 At the age of ten, Kate Beck attended her first yoga class. After her training as a primary school teacher, she continued her studies at the University of Berne, choosing as a main subject the comparative study of religions, with a particular interest in yoga and Hinduism. She became a yoga teacher in 1996. Since then, she has been pursuing her training in this field and deepened her knowledge of philosophy during several long stays at the Iyengar Yoga Institute in Pune, India. Kate is responsible for the training programs of Patañjali Yoga Switzerland; She trains international teachers and runs courses all over Europe. She is known for her skill and yoga know-how during pregnancy and for her knowledge of Patañjali Yoga Sutras.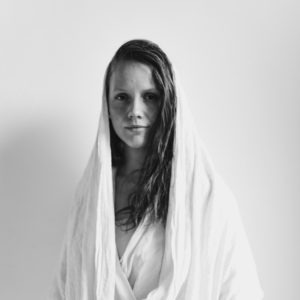 Lauren Grusenmeyer, Akal Sanpreet Kaur, is a passionate Kundalini Yoga teacher trained by Guru Jagat, Gurujas and Harijiwan at Ra Ma Institute for Applied Yogic Science and Technology. After years of practicing yoga, dance and the healing arts Lauren discovered Kundalini Yoga, an experience which gave her life an intense fulfillment. This ancient technology gave her a set of simple tools to experience great clarity and strength in the middle of the storm. The wealth of lessons she received inspired her to dive deep into this path and share these teachings. She teaches weekly classes and organises workshops and retreats.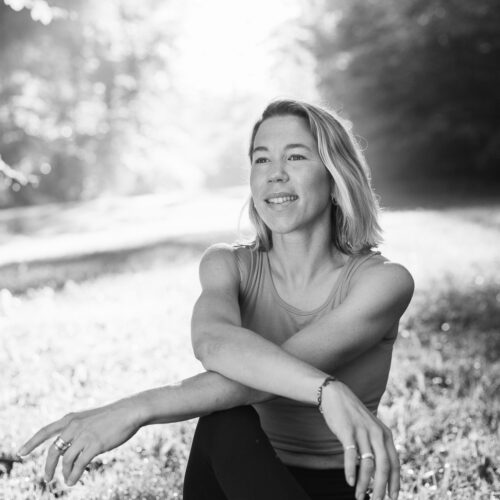 Lili is a world citizen from the city of Hamburg, Germany. A deep connection to friends, family and home are essential for her, but also loves the freedom of traveling the world. Her accomplished background includes being a practicing lawyer at a major law firm and working in flower design in London and Berlin. Lili's love of supporting others and interest in personality development has brought her to the path of teaching Yoga and working as a Systemic Coach.
Lili's classes are characterized by flowing movements, breath awareness and meditation. She blends challenging asanas and letting go, highlighting radiance from the inside out. Smart, balanced sequences and hands on assists are a central part of a yoga class for Lili, giving her students a sustainable and deep experience.
Movement, nature, connection & self-discovery are important elements of her passions. She loves bringing people together and supporting them to shine at their fullest. She believes Yoga is a sort of escape out of everyday life – into a colorful world full of life energy, lightness and inspiration.
"When I practice Yoga, I feel like I am in the right place, at the right time. I experience freedom, ease and fulfillment for the body, mind and soul. Also, it teaches me the profound practice of acceptance".
Lili lives in Munich, Germany and teaches mainly at Kale and Cake Studio. She is eternally grateful to her teachers including Simon Park, Vinnie Marino (Vinyasa Yoga) and Malte Müller-Egloff (Systematic Psychotherapy).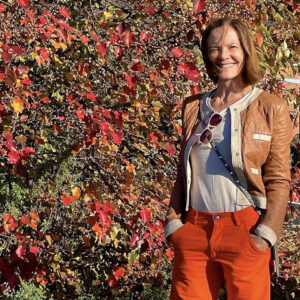 Lucienne was introduced to Iyengar Yoga in 1984 by Cle Souren while studying modern dance in her native Amsterdam. She completed the teacher training in 2006 in NYC. Lucienne is certified at the Intermediate Senior I level and joined the faculty of The Iyengar Yoga Institute of NYC in 2010. She owns Studio Spine where she practices Hellerwork as well. She teaches workshops in Italy, Holland, Scotland, Lithuania, Hong Kong, Costa Rica and NYC and its environs. Lucienne has an avid interest in the body and how it functions – as a tool for artistic expression in dance, as a tool for healing through bodywork, and as a tool to sharpen the mind as a yoga practitioner. "By exploring and defining the outer form, we find the layered composition of the form which gradually transforms our inner perceptions and ultimately ourselves." She is forever indebted to Guruji B.K.S. Iyengar, Faeq Biria and the generosity of her many teachers.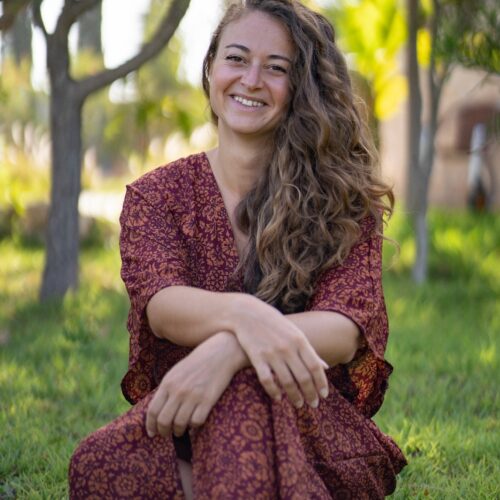 Trained between India and Europe, Manon taught Hatha Vinyasa yoga for several years in Paris before creating the AYU school and providing specialized training for yoga teachers.
Strengthened by her learnings in alignment and anatomy thanks to the trainings she attended but also to her own practice, she founded ĀYU to teach the subtlety of a sustainable, technical and precise practice.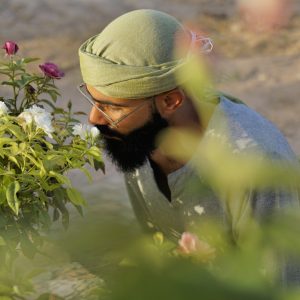 A turning point in life, this is how Massar discovered the discipline of Yoga. His journey and transformation are the result of daily practice. He has been initiated to Meditation in the Himalayan Yoga Tradition, which draws from the ancient Vedic and Tantric teachings, emphasizing the path of Raja Yoga, commonly known as Integral Yoga. Massar strives to transmit Yoga and Meditation as a Science and Philosophy, helping to harmonize the body and calm the fluctuations of the mind. Allowing each one to live better his daily life. The discipline is for everyone who wants to learn to know themselves better on a physical, energetic and mental level. Without forgetting for those who wish it, the spiritual aspect of the practice, initiating them towards the realization of oneself. He regularly intervenes in workshops, conferences and retreats that he organizes today in the different regions of Morocco, with his wife, a naturopath.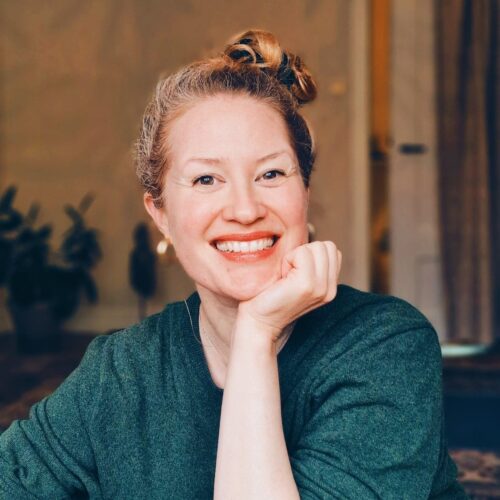 Practicing Yoga since 2005, and teaching classes, trainings and retreats as my main occupation since 2012, I love teaching and guiding you through slow paced yoga classes. To nourish the physical body, our mind, spirit and soul.
The yoga asanas I see as tools that also enables us to access our deeper, hidden energetic and emotional layers. Where our life force, creativity and dreams are stored.
Yoga is a way of life. A life philosophy as well as a spiritual practice. This will sometimes be discussed during practice. As we practice yoga, our view on life is constantly changing, allowing us to open up to life in a different way and from a wider angle.
I am trained in Yin, Restorative and Vinyasa Yoga, my teachings are a blend and a mix inspired by my teachers, my own practice and very much inspired by all my wonderful students I have taught over the years.
I am also a creative, a former fashion stylist and designer. I love fashion and still have a side hustle where I create comfortable, oversized and colorful clothing.
Living in Bergen/Norway, my work is my passion, I do try to balance everything, but usually end up doing what others would call work. I call it a lifestyle. 
I am looking forward to meeting you on a retreat, training or workshop. Welcome.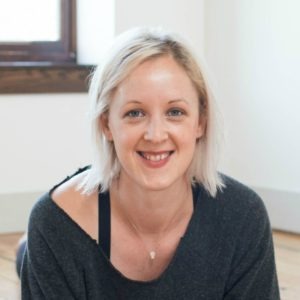 As a yoga teacher and health coach, I create space for my clients and students to slow down and tune in. I am passionate about self care, essential oils and clean living and curating meaningful experiences and adventures. I believe that developing skills to remain calm and centered empower us to step outside of our comfort zone and welcome adventure and expansion.
As a yoga teacher, I love working with private clients to create individualized sessions that focus on each students' unique needs and goals. I also love teaching fun, playful, and mindful group vinyasa classes while building community with my students.
As a health coach, my focus is on reducing stress and supporting my clients to replace toxins with more natural solutions. I offer one on one coaching sessions as well as regular cleanses and workshops on essential oils, self care, and seasonal wellness.
I also offer Yoga and Culture Retreats in the Middle East and North Africa, which combine my deep knowledge and appreciation for Islamic cultures with my expertise in yoga and stress relief. During my retreats, we use the practices of yoga and mindfulness to process through meaningful travel experiences that emphasize cultural immersion and personal growth.
I have a B.A. in Art History with a focus on Islamic Art History from UCLA and an International MBA with concentrations in Arabic and Entrepreneurship. I have lived and studied in Turkey, Morocco, Jordan, and Lebanon and have traveled widely throughout the MENA region.
I am also a proud Bay Area native and dog mom to my beautiful rescue girl, Opal.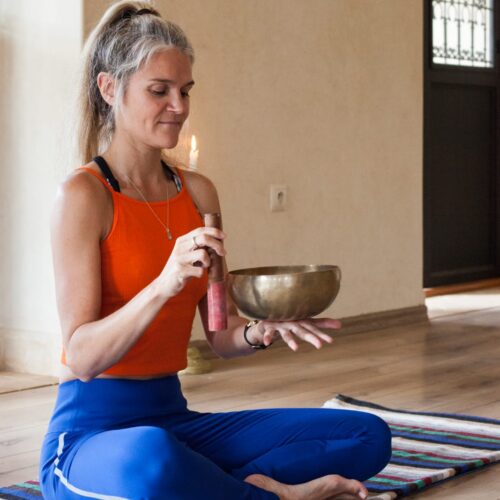 From the moment I became a certified Yoga Teacher I've travelled far and wide to share my passion and knowledge with as many people, that "Yoga is for everyone". Niki's teaching journey began in 2015 teaching Aerial yoga in a school setting to children with autism as well as Breathing and flow to staff for relaxation. From an education setting Niki gradually expanded into teaching private and public yoga classes and workshops around Leeds, Calderdale and Craven. During the pandemic In 2020 she spent time at Bab-zouina retreat in Morocco teaching yoga to children in the local village; in 2021 went to Mexico to co-teach Yoga Teacher Training programmes. Niki enjoys making Yoga accessible, exploring breathwork to train the nervous system, and meditation to calm the mind. She enjoys the challenge of turning complex information into simple instruction, and help people understand how to 'feel' in each pose. Niki remains a dedicated teacher and eternal student of Yoga.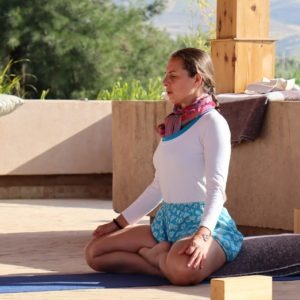 Ex classical dancer, born in Paris in 1973, Ophélia began dancing at the age of 4 years. Iyengar Yoga appeared in her life around the age of 13. She discovered pedagogy much later, when she met Christian Pisano and June Whittaker Pisano at the Iyengar Yoga Institute in Nice. She then began a 3-year training with them, following which she became a teacher at the Institute. Today, she continues to assist and give classes and internships on the French Riviera and elsewhere. She is a Junior II graduate since March 2016.
Personal practice, participation in refresher courses and regular retreats are part of the life of a yogi and allow to continue the exploration, both technical, educational and spiritual of this art. To have met BKS Iyengar in person, in Pune, India and to have observed for a few months, will remain forever engraved in his memories.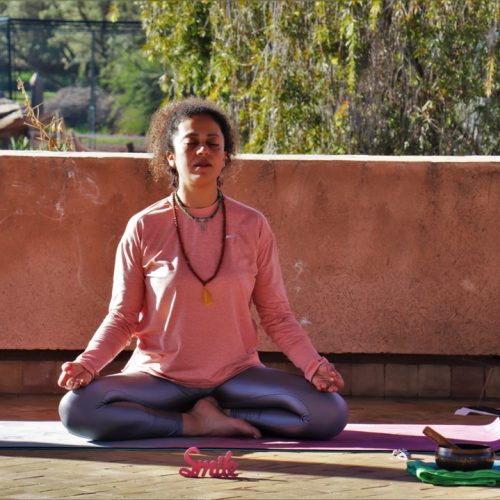 Rajaa is passionate about spirituality. It is in India that she completed her training in Hatha Sivananda in Kerala, Hatha Yoga in the ashram of Sadhguru in Isha Foundation, and in Barcelona the Flow vinyasa in Yogalinda. Recently settled in Morocco, she aspires to share her knowledge and spread the love.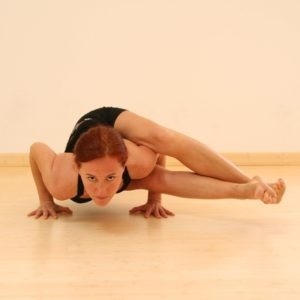 Her encounter with Iyengar yoga dates back to her university period in 1986. She followed Christian Pisano's teaching in its 'pure and strict' form. After many internships and training in France, Italy and India (Ramamani Iyengar Memorial Yoga Institute, RIMYI), she then followed and assisted Christian Pisano in his courses in England, the United States, France and Italy. Since 2006, she has founded her own training center near Bergamo in Italy where she regularly teaches and frequently hosts world-renowned teachers.