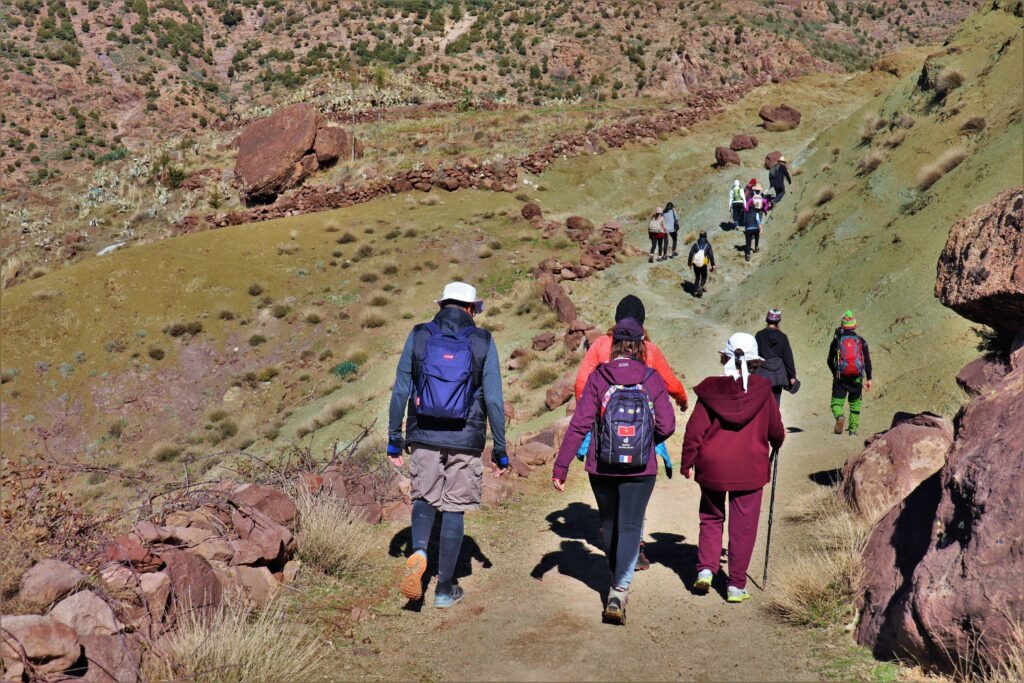 Come and discover the High Atlas mountains and admire the beautiful diversity of the mountains passing through villages with typical dwellings and warm and welcoming people. Throughout this hiking trail, a rich and surprising nature accompanies each of your steps. Relax in the middle of a peaceful and picturesque nature with a shared Moroccan tea or tagine prepared by your local Berber guides, great connoisseurs of the mountains and valleys.
In Morocco, tradition has it that mules accompany your journey and carry all the necessary equipment of your trip, be it food, luggage, tents…
Hiking enthusiasts and nature lovers, get ready to embark on a unique adventure!
The price of hiking tours varies according to the number of people registered. Please consult us for rates.
For a customized tour, please contact us.